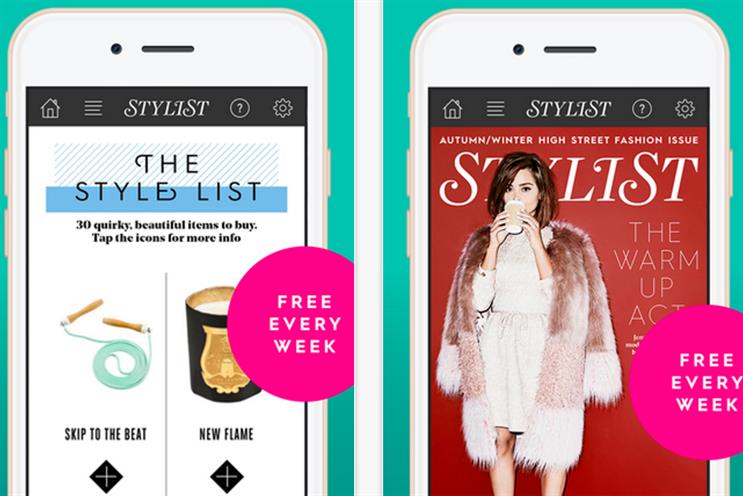 When Apple launched the iPad in 2010, it was meant to herald a new era in which the magazine and newspaper experience could finally be replicated in digital form. Six years on, much of that hope has been dashed.
In March, Shortlist Media became the latest publisher to give up on the tablet. It closed the iPad app for Stylist, its free women's print weekly.
Last year's "abrupt" closure of Newsstand, Apple's online home for news and magazines, was to blame, according to Shortlist Media.
Apple replaced Newsstand with the News app, which collates articles from a number of sources. Users choose subjects and titles they are interested in and the app will feed relevant stories to them. The more the app is used, the more relevant users' news feeds will become.
However, this means there is no longer a "dedicated marketplace to distribute, download and search editions", Mike Soutar, the chief executive of Shortlist Media, says.
For the past two years, Soutar adds, Stylist's tablet edition has been downloaded mostly to Apple devices. But readers are declining and there's "no adequate way of recruiting new users".
Shortlist Media is now rethinking its digital strategy and plans to reach "bigger new audiences" through Apple News, Google Accelerated Mobile Pages and Facebook Instant Articles. But it remains a difficult landscape for magazines.
Stylist isn't the only casualty. News Corporation tried and failed with the iPad news-paper The Daily and Future closed its iPad title Tech.
For most magazines, print circulation still far exceeds that of the digital version. Even Condé Nast's Wired, a technology title popular with early adopters, gets just 16 per cent of sales from its digital edition – 7,542 digital copies compared with 46,500 in print, according to ABC data.
Publishers face multiple challenges. It can be costly to create a digital edition with video and other features, and it can be argued that the feeling of being immersed in a magazine isn't replicated on a tablet. Traditionalists are not the only readers who complain that the interactive features and notifications on the device can be a distraction.
Yes
Nnamdi David, senior strategist, MullenLowe Profero
"The visuals are better and digital platforms enable better tracking of engagement. For publishers, the economies of scale are enticing. For consumers, the product is more engaging, more shareable and more convenient."
No
David Mulrenan, joint head of trading, ZenithOptimedia
"The creative costs and low take-up have been barriers. I do not think you can recreate the touch and feel of a glossy magazine on a digital platform. That is not to say the glossy brands cannot extend their reach through digital."
Yes
Felicity Long, head of digital, Carat
"While tablets will never deliver the weight and 'glossiness' of a print magazine, apps have the potential to succeed. But brands need to respect the way people consume magazines and hold off from altering the content format."
Yes
Wil Harris, head of digital, Condé Nast Britain
"Tablet apps can and do work for magazines. While they might not have revolutionised the industry, there is evidence that they are a useful means of distribution for publishers and an engaging form of consumption for the reader."