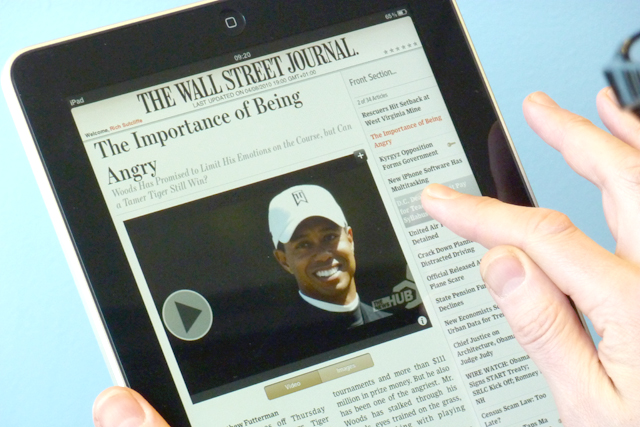 YouGov's latest TabletTrack study has found that 8% of people bought a tablet computer either instead of or to replace a netbook, laptop or desktop.
The majority of tablet owners (76%) purchased the device in addition to their current laptop or desktop systems.
YouGov predicts that the launch of newer, cheaper, tablets will increase this number over the course of the year.
According to the results, 13% of adults are seriously considering buying a tablet and two thirds of this group already know which brand they will purchase.
The survey asked likely purchasers what the optimal price of a tablet was, which was £250. For those less interested in buying, the optimal price point was between £150 and £250.
Apple's iPad 2 recently went on sale with prices starting at £399 including VAT.
Russell Feldman, associate director for technology and telecoms consulting at YouGov, said: "At the consumer electronics show in Las Vegas, earlier this year, over 80 tablets were announced for launch later in 2011.
"YouGov expects most of these tablets to fail to achieve widespread distribution. However, our analysis clearly demonstrates that if the pricing is right and the device is marketed at the correct audience, then there is significant latent demand."
The survey was carried out online with 4,271 participants.
Last month, YouGov conducted a Generation i survey on behalf of digital customer engagement agency Seven, which found that one in five men read their iPad on the toilet.