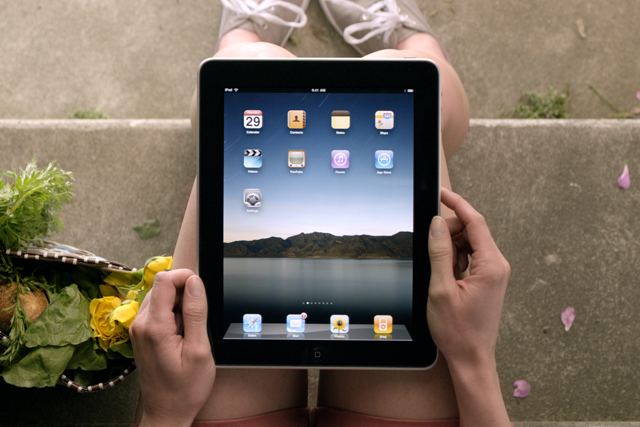 For the research, conducted by Sparkler and On Device Research, the IAB surveyed more than 600 Britons - 413 of them owning both smartphones and personal computers (desktops or laptops), and 256 owning tablets, smartphones and PCs - about their daily usage of the devices. The IAB also conducted interviews with respondents.

The study showed that although there has been extensive development in the tablet market, a role still remains for desktops and laptops as part of a portfolio of devices.
It found that nearly two thirds of both the tablet and non-tablet users would not replace their broken or lost laptop with a tablet or mobile but would buy another laptop.

Examining the usage patterns of the tablet owners, the IAB found that tablets are now seen as the preferred 'downtime' device, with usage surging in the evening and at the weekend. More than 50% of tablet interactions take place in the late evening, between 7pm and midnight.
Tablet usage accelerated at weekends, while 49% of tablet users agree it is the device that allows them to be entertained.

It found that just over half of tablet users are 'dual screening', by using their device while in front of the television.
Alex Kozloff, senior mobile manager at the IAB, said: "This study has proven how tablets are a device that have found a place amongst the suite of devices today's consumers own.
"It proves that tablets are neither phone nor PC but have carved out a unique position as a 'downtime' device and the go to for entertainment during weekends and evenings. This research indicates a bright future for tablets in the UK," she said.
Follow Sarah Shearman on Twitter: @Shearmans