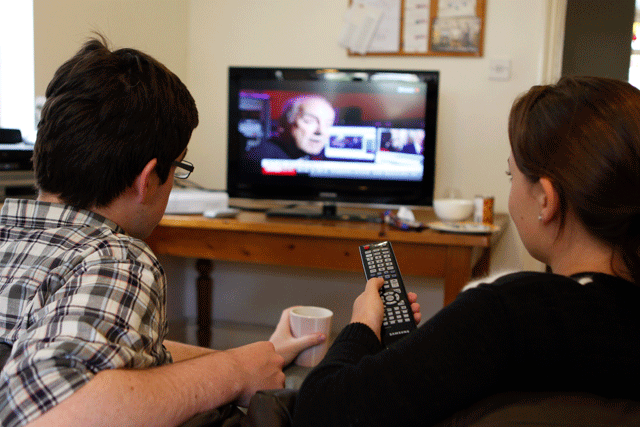 In the third TV Nation research by IpsosMediaCT for Thinkbox, based on more than 1,000 interviews in the UK, the rise of the tablet was the most striking shift among viewers of TV, video on demand and films.
In TV Nation 2012, just 5 per cent of the UK claimed to watch on tablets and 22 per cent on laptops. In 2014, tablet viewing shot up, with 17 per cent claiming they watch on tablets and 23 per cent on laptops. The rise of tablet viewing looks set to overtake laptops as the preferred second screen for TV viewing in 2015.
The research chimes with wider media consumption trends released by Ofcom this week, which found the number of UK homes with a TV fell for the first time since records began in 2013, as viewers turn to alternatives, notably tablets and smartphones to watch programmes. Confirming the trend, in the third quarter of 2014, the most downloaded apps were Netflix, BBC iPlayer, YouTube, ITV Player, BBC Media Player, BBC News, Sky Go, 4oD, BBC Sport and TV Catchup, according to sector analyst App Annie.
Ofcom reported the number of households with a television set fell from 26.33 million at the end of 2012 to 26.02 million at the end of last year. The report also noted that nearly one million homes have a broadband connection, but no TV set, suggesting other internet-connected devices are being used to view content, notably tablets, smartphones and games consoles. The study also found the average UK household is downloading the equivalent of 35 feature films in data each month, up 77 per cent on 2013.
In the latest TV Nation study, reasons people gave for turning to tablets were categorised into five main areas: catching up with missed programmes (41 per cent); to watch what I want even if others in room watching something else (31 per cent); to watch in rooms where there's no TV set (25 per cent); to watch shows I don't have access to on my TV set (23 per cent); for entertainment when travelling (21 per cent).
The change in viewer habits comes as on-demand video services such as Netflix and Amazon Prime increase marketing spend in a competitive race for subscriptions. In addition, all of the UK's largest broadcasters continue to invest heavily in their own video on demand services.
However, while recognising the trend, Thinkbox warned the migration away from both live TV viewing and the main TV set continues to be overestimated by analysts and viewers themselves.
Asked in the study what proportion of TV viewing people viewed as live, on average people claimed 57 per cent - considerably lower than the actual UK average of 88 per cent. Meanwhile, 98.2 per cent of TV viewing in the UK was found to take place on a TV set, just 1 per cent less than in 2012.
Nicole Greenfield-Smith, research controller at Thinkbox, said: "This research explains how TV is changing but also, importantly how the fundamentals remain the same. It shows how the TV set in the living room remains at the centre of our viewing and the human desire to live in the moment, to belong and to share experiences is reflected in the continuing dominance of live TV.
"People are also relishing watching TV in new ways, on-demand and on new devices, as an additional activity not as a substitute. It is a testament to the attraction of live TV that the main reason to watch TV on other screens is to catch up with a missed show."