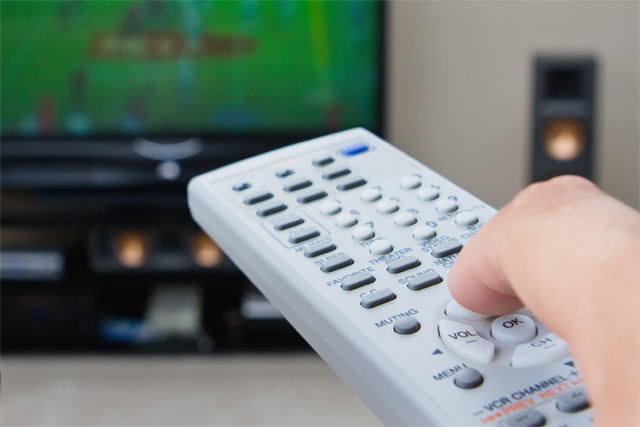 The figures, which combine research from the Broadcasters' Audience Research Board (Barb) with data provided by UK broadcasters, show that the average viewer watched four hours and one minute of television a day.
Of this, three hours 58 minutes was watched on a TV set, with the remaining three minutes 30 seconds viewed via devices such as tablets, smartphones and laptops.
The figure for viewing on a TV set is down by three minutes, or 1.2 per cent, from four hours and one minute for the same period in 2012.
Barb does not measure viewing on non-TV set devices, but figures provided by UK broadcasters show the total non-TV set viewing via services such as 4oD and BBC iPlayer accounted for 1.5 per cent of overall TV viewing in the first half of 2013, a slight increase on the figure of 1.2 per cent for 2012.
However, as the availability of on-demand services to TV sets increases, Thinkbox expects on-demand viewing will move to television sets from other devices.
Figures provided by Barb also showed that, in the estimated 58 per cent of households that own digital TV recorders, 83.8 per cent of linear TV was watched live. This represents a slight decrease (0.7 per cent) from the 84.4 per cent in January to June 2012.
The moderate decline suggests that the growth in the amount of TV recorded and played back is slowing down, a finding echoed in Ofcom's recent Communications Market Report 2013.
The average viewer watched 48 ads a day in the first half of 2012, five more than five years ago, and up one from 47 a day last year.
Lindsey Clay, the managing director of Thinkbox, said: "We know that people watch live TV and on-demand TV for different reasons. They co-exist and together are helping TV to grow as a medium.
"People's ongoing enthusiasm for TV, and their growing enthusiasm for embracing new ways to watch it, is great news for advertisers, who don't always get the recognition they deserve for contributing to TV's health and expansion."