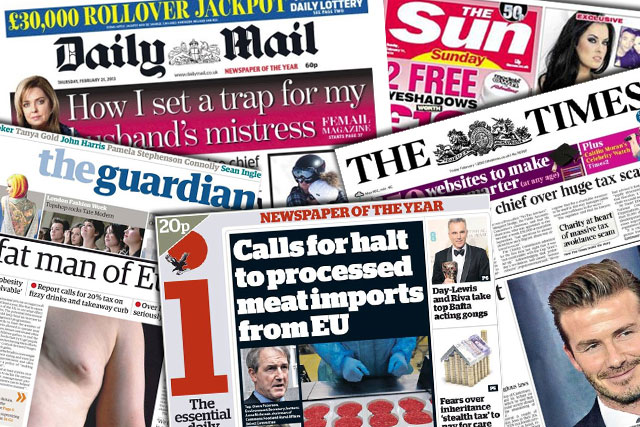 The nationally representative survey of 2,007 adults aged over 18 found that 42% of respondents felt that tabloid newspapers do not represent them, versus 32% with broadcast media and 27% who feel the same about broadsheet newspapers.
When asked what organisations are "talking to people like me", online social networks scored the highest with 49% of UK adults agreeing, versus the media at 33%. The government came in at just 24%.
The report argues that this is the result of filtered news feeds, "effectively isolating users in their own ideological filter bubble". To cut through, political and brand communicators need to understand the influence of these imagined communities, suggested the report.
"Looking at the research, it seems reasonable to suggest that the 1% who steer things in this country – the government, tabloids, big brands – have never been more out of touch with the 99% who don't," Richard Pinder, chief executive UK and international at CP&B, said.
These findings are only a few that resulted from a survey commissioned by CP&B and conducted by Opinium earlier this month as part of a wide-reaching project looking at social identity, populism and brands in the UK. Other key findings include:
The remoteness of brands
The survey revealed that just 13% of UK adults feel they are well represented by brands, just one data point behind the government.
"For all the talk of brand purpose, it is clear that while British consumers might care about brands having a positive impact on the world, for the vast majority it's not their world in question, and is thus inconsequential to them," the report said.
This might be driven by the gender divide. More men than women feel that brands they purchase don't talk to people like them – 45% versus 39%. As marketers up their game with regards to better understanding of the modern woman, they may have lost focus on men, the report observed.
One brand that does statistically resonate more with UK adult men than women is Brand Trump, with 22% of men surveyed saying they would have voted for Trump if they had the option, versus just 10% of women.
The metro identity
The survey also compared and contrasted responses from ten regions in the UK, with London as a standalone region. It learnt that responses from those living in the capital vary significantly from the rest of the country.
For one thing, while more Londoners feel the government, brands and media are talking to them, the exact inverse, found the report, is true for those living outside of London.
Editor's note: CP&B clarified that there was an error in the release they had sent out earlier which had stated that Londoners felt less connected to brands than the rest of the UK. This has been corrected.