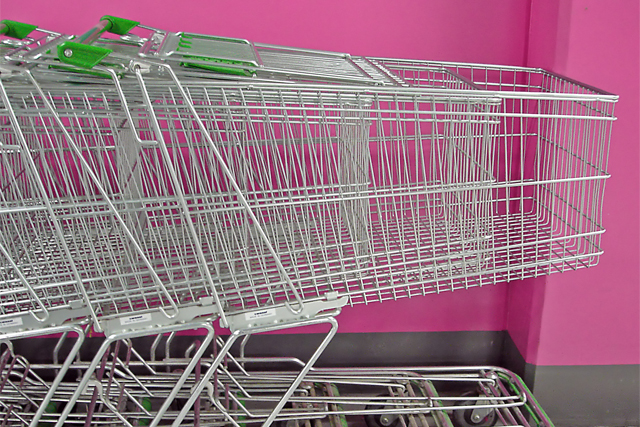 A proliferation of promotional, marketing or even technology-driven tools and tactics has sprung up to help bridge the gap between brands and their target customer bases in response to an increasingly competitive market and cautious consumer spending.
But at FMCG consultancy SymphonyIRI, which has been managing retail data for 30 years, we know that going back to basics and maximising product availability at the shelf is the best way for brands to maximise sales.
Put simply, brands are more likely to sell more product if they can get them in front of consumers, on the shelf at the right time. But the supply chains that link brand owners, manufacturers, suppliers and retailers make this seemingly simple objective difficult to achieve.
Consider that, aside from the 31% of European consumers who would find and buy a branded out-of-stock product they needed elsewhere, 26% told supply chain member organisation ECR Europe that they would prefer to buy a different brand.
Only a further 19% would buy the same brand, but in a different size, colour or flavour, and 15% would buy the branded product at a later date, while 9% would walk away, buying nothing at all.
Therefore, when competition for consumer income is so fierce and alternative options are only an arm's length or mouse click away, it pays for brand owners to optimise on-shelf availability by collaborating more closely with the stakeholders they rely on to bring their products to market.
FMCG brands, for instance, measure on-shelf availability using a variety of data points collected at a number of stages during the fulfilment process: at the point of distribution in the store and at the shelf; using physical suits, inventory data reports or point-of-sale data analysis; and one or more measures of the number or value of unit sales lost.
However, if used in isolation, each of these measures will only provide the retailer with a partial view of product availability.
This partial view is the source of a disconnect in supply chain processes that prevents both brands and manufacturers, as well as retailers, from effectively forecasting supply levels to meet demand.
But the optimisation of this key metric can be achieved by establishing best practice and procedures that support efficient and accurate communication and collaboration between retailers and brands.
Storing supply chain data and metrics in one central place allow each supply chain stakeholder access to up-to-date and accurate stock information, which, for instance, can be used as the basis of planning between the brand, its marketing team and the merchandising and warehouse teams of the retailer.
This can facilitate the systematic measurement of out-of-stock levels and lost sales, where the comparison of test and control stores in one research project proved it was possible to reduce lost sales from out of stocks by two to three percentage points without significant changes to existing systems or business processes.
In another example, the confectionery brand Wrigley was able to gain instant access within the grocery channel to a customised analysis of its sales by store, which measured on-shelf availability, lost sales opportunities and display compliance.
By aggregating and centralising key metrics data it was able to further help its sales staff make better decisions relating to on-shelf availability by making it all accessible from a state-of-the-art mobile tablet device.
Brands can invest in celebrity endorsements, QR codes or expensive point-of-sale promotional displays to boost sales, but tackling the basic issue of on-shelf availability with an increase of 3% has been proven to generate 1% more sales, which is a potential boost that in tough economic times no brand owner can afford to ignore.
John McGiffin, SymphonyIRI Technical Services Group