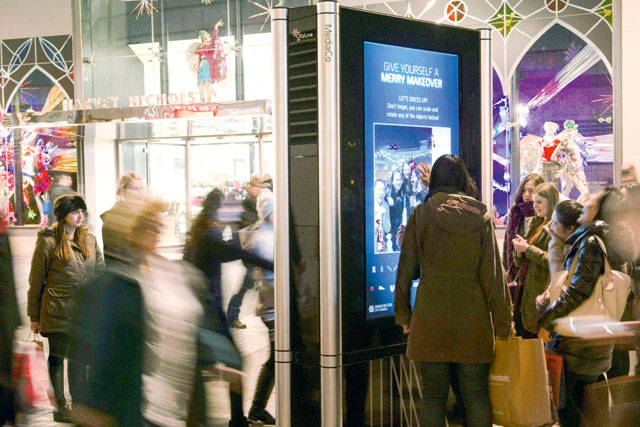 Andy Sandoz, founder,
Havas Work Club


The idea
A great idea, well-sold, carries such influence. Dark arts generating good energy and positive momentum, carrying many along with the madness. Almost as if it can make itself happen. It can't. Don't be fooled. This pursuit of the beautiful is the easy bit. It's getting the bastard live that's hard.

Our team
There are two kinds of "live" to worry about. Anthony and his team at Curb are focused on the first. They have the experience, can-do attitude and rapid development expertise to deliver this experiment in technology within a timeline of about three weeks. Curb is helping us get it live.
Tom and my network famille Havas Media are focused on the second. We're not interested in a normal campaign. We're not just planning where the media goes – more when, why and what it says right now. We're looking for an emotional connection generated from hard data-based planning. A bespoke fit that lives in the heart of Manchester, alongside the people, and responds directly to their actions. Havas Media is helping us make it live.
The final members are Daniella Murphy (right) and Maria Barata. You will notice there are two of them. Which is against the rules. But they come as a pair. They are Havas Work Club's current placement team and recent graduates from the School of Communication Arts 2.0. They are writing the whole thing.
So there we are. Here's to our wild and beautiful idea, and the race to get it live. Wish us a good run.


Meet the team
Daniella Murphy
junior creative, Havas Work Club


Look, Mum, we're making stuff happen! Not just any stuff: cool stuff. Digital work that makes a difference to the people it interacts with and the people it raises money for. The Clubbers are intimidatingly brilliant, so the challenge to do and be better lingers on all fronts. I won't be home for dinner.
Tom Kislingbury
planning director, Havas Media
As a comms planner, a brief like this is all about cut-through. With a suite of options, how can we make sure we hit the right people at the right time in the right way? The CityLive challenge is a big idea – technology and data all coming together, with the end goal being a beneficial experience for individuals. That's planner catnip.


Maria Barata
junior creative, Havas Work Club
It's not what you've got; it's how you use it. That's a life lesson and a digital advertising one. We have not stopped learning through this project and we're loving it. It's great to be part of something that's taking DOOH to the next level and changing the way people look at fundraising. I'm excited to see how it turns out. In the meantime, I'll be trying to bottle some of this team spirit.
Anthony Ganjou
chief executive, Curb
Curb is delighted to be involved in the CityLive challenge. The opportunity to innovate across DOOH is huge, and these types of initiatives give us a blank canvas to creatively inspire clients with what can actually be achieved.