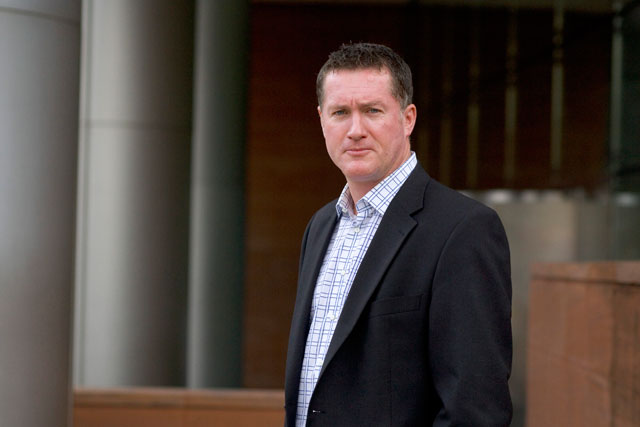 Matt Salmon was named Channel 4's head of agency sales in February 2012, joining from Hearst Magazines UK, where he'd been the group commercial director. He was the first (and, to date, the only) holder of this position - when the role was created in 2010 it was a timely acknowledgement that future prosperity rather depended upon cross-platform, multimedia trading.
In other words, the move was seen by the company at the time as a hugely important step forward, and came just ahead of its merger with Hachette Filipacchi before it acquired a host of new brands, making the group commercial role more urgent. Strangely, though, half a year on and this vital role has not been replaced.
Hearst, however, is hardly the only UK media company with bits missing. Take, for instance, Clear Channel Outdoor. In November 2011, Steve Atkinson, who'd joined as its group sales director in 2008, decided not to return following a period of paternity leave. The group sales role is still vacant.
And this is a lassitude that seemingly affects the new media world just as much as the old. It is no secret that Facebook has been gearing itself up for many months now to appoint a UK boss. AOL, too, has been promising a commercial revamp for a good while - one digital agency head at a leading network says he is gobsmacked that AOL has not set up a meeting with him in more than a year.
These are tough times, so you can imagine companies right across the economy feeling it wise to err on the side of caution where hirings are concerned. But isn't there a suspicion that many media owners are in a particularly weak position to spend any time up to a year to appoint commercial leaders?
Not really, David Grainger, Optimedia's head of strategy, responds. He says most media companies are well-placed when it comes to their own talent and so things are not going to fall apart if they take their time finding the right person. He states: "If senior vacancies are taking longer to fill, that says less about the people coming through the ranks and a lot more about the increasing complexity of the roles that need filling."
As well as showing leadership qualities, candidates for today's top media jobs need to have ticked a lot of other boxes, Grainger suggests: "Members of the next generation of top media managers have to understand the ways in which technology is likely to impact on the way that media owners trade with agencies. It's no-one's fault that very few people have that all-round experience."
Absolutely, Steve Hobbs, the director of media operations at Aegis Media, agrees. He argues that we're actually witnessing an industry going through a once-in-a-generation rethink. He says: "I think media owners are seeing an opportunity to assemble teams that are best-equipped to take their businesses forward in a world where it's no longer appropriate to derive a sales proposition based on reach or historical market share. I don't think there is a top talent deficit."
Hobbs also argues that, even if a media owner does find itself temporarily embarrassed without a key commercial champion, that doesn't mean that media agencies should attempt, somehow, to take advantage of this. That, he adds, smacks of "short-termist" thinking: "Agencies need to think beyond that and figure out how they and their clients can add value to media owners rather than just extracting value from media."
Mark Jarvis, a founding partner at the7stars, agrees that this isn't necessarily about points-scoring under old-fashioned rules of trading engagement. But he does believe some media owners are currently working at a disadvantage. He says: "The recession, coupled with digital evolution and its impact on the traditional ad model, is having a profound effect - and traditional routes to the top have not prepared rising talent for the new challenges. I'd argue that this is a worry."
However, Nick Ashley, the head of client leadership at Mindshare, tends to believe that media owners are pursuing the right long-term strategies. He concludes: "You only have to look at the recent hires of Steve Bignell by ITV, Jonathan Allan by Channel 4 and Matt Teeman by Metro to see that some great talent is being attracted to high-profile positions at media owners. It's clearly important that all of our media owner partners attract the right people who will work with us collaboratively to deliver innovation and business-oriented solutions for our clients."
NO - David Grainger, head of strategy, Optimedia
"We're all part of an industry in a hurry - but recruitment can't work like that, at any level of an organisation. I respect any media owner that holds out for the best candidate, be it an internal or an external hire."
NO - Steve Hobbs, director of media operations, Aegis Media
"I just think that media owners are seeing an opportunity to assemble teams that are best-equipped to take their businesses forward. Bringing in people with new skills and experiences takes time."
YES - Mark Jarvis, founding partner, the7stars
"Being the boss of a media owner is a tough gig these days and it does seem that there could be a talent deficit. I'd argue that, as in so many other sectors, the pace of change has wrong-footed the old guard."
NO - Nick Ashley, head of client leadership, Mindshare
"For those companies that currently have senior gaps, we would support holding out for the right person, provided the teams working on our day-to-day business continue to deliver. We would rather have the right people in place than short-term fixes."