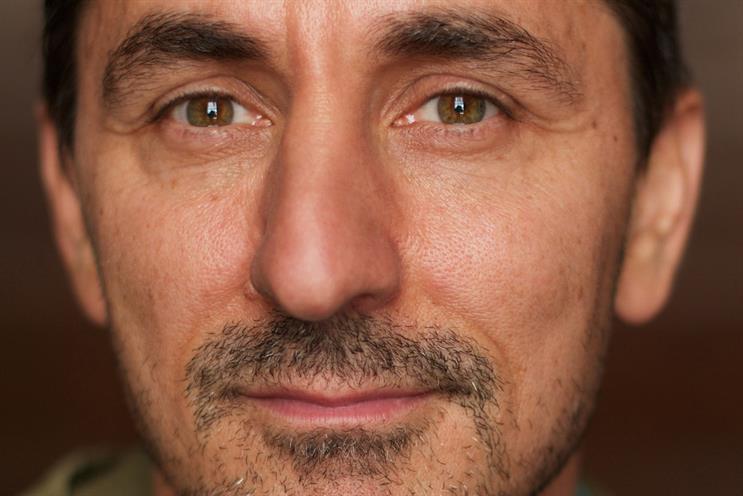 Madison Avenue met Melrose last week when Droga5 revealed it was selling a 49 per cent stake to the talent agency William Morris Endeavor.
Over the past few years, Droga5, led by the founder, David Droga, has built a re­putation as one of the world's top creative agencies and, by so doing, has attracted a host of admirers. Holding companies including WPP had been circling the business but, true to form, Droga5 took a different path.
"I think for Droga5 to have done something unexpected is exactly what I would have expected," Chuck Porter, a founding partner of Crispin Porter & Bogusky, said.
The terms of the deal and the expected completion date have not been disclosed, but sources say that WME is set to take a 49 per cent stake in Droga5 in a deal worth up to $225 million – an extraordinary amount for an agency comprising just 325 staff.
This isn't the first time that Droga5, which has its headquarters in New York and additional offices in London and Sydney, has sought external investment. In 2012, the agency received cash, reportedly in the region of $7 million, from the private-equity investor Henry Silverman – who also joined the agency's advisory board – and the MTV founder Bob Pittman.
The current management insists that it will retain majority control after the WME deal, raising the probability that previous investors have been bought out. The agency also asserted in a statement that the management structure and day-to-day running would not be affected.
So, what's in it for the ad agency? Droga's views on traditional advertising are well-known: he thinks most of it is "pollution". Droga5 aims to produce communications that people want to spend time with and the WME deal aligns it with a company that packages premium content. It also grants Droga5 access to top acting, writing and musical talent.
All in all, it's a formidable proposition. "If you look at what's happening in this space, the talent are becoming distributors and brands in their own right, and becoming more important to reach people," Mark Boyd, a founding partner at Gravity Road, explains. "If you can do a deal with Kanye West, for instance, and you're in his music videos and he's Tweeting about you, that's an example of where the talent can become your route to market."
And WME has just as much to gain from the tie-up. Indeed, it was the company's joint chief executive Ari Emanuel who made the first move when he approached Droga more than a year ago. The entertainment industry, like ad­vertising, is in a state of flux.
Content models are changing as parties look for new ways to finance projects, and brands are a potentially lucrative source of funding. WME needs to tap that resource and Droga5 can help it understand brands at a strategic level.
Droga5 is not WME's first acquisition in the marketing space. The talent agency also partners the digital shop Red Interactive, the social media agency TheAudience and the design studio Chaotic Moon. Droga5, though, will certainly sit on top of the pile.
As for the kind of output one can expect from the union, Droga5's offbeat and award-winning work with Microsoft Bing and Jay-Z to promote the rapper's autobiography, Decoded, could provide a clue. And Droga5 and WME will no doubt have looked to the success of the talent agency CAA's work with Chipotle – essentially an animated music video to a Willie Nelson cover of Coldplay's The Scientist that won two Grands Prix at Cannes 2012 – as an example of how these tie-ups can work.
However, aside from any culture clashes, there is another potential drawback to the deal. Creative agencies are charged with coming up with the best ideas for brands, while talent agencies are interested in securing the best deals for their clients. Some clients, therefore, may feel they are no longer getting the best idea from Droga5 – rather, the best idea that also happens to align with WME's interests.
For Droga5 to have done something unexpected is exactly what I would have expected
"Of course, the other side of that is Droga5 can now say: 'Yes, we can deliver Tom Cruise,'" Paul Phillips, the AAR managing director, says. He adds that "an agency would get found out pretty quickly" if it did start com­promising on its ideas.
"Droga5 does brilliant work and my expectation is that the agency will continue to do so," Porter says. "David is too smart to risk that."