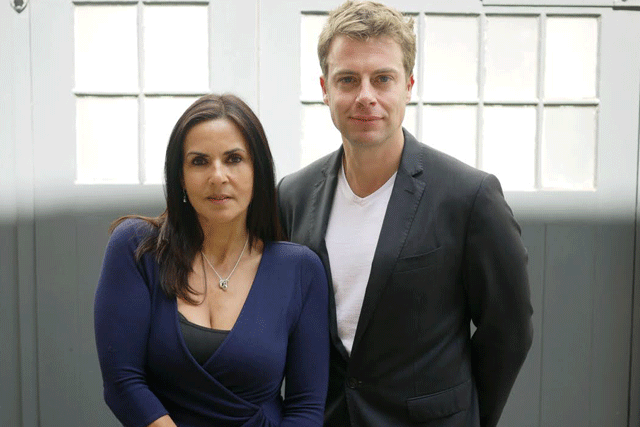 Pont will join Talenthouse board of advisors and investors, which includes Dave Stewart of The Eurythmics and the actor Gerard Butler, as well as Eric Schmidt, executive chairman of Google and Chris DeWolfe, the founder of MySpace.
He will serve in an advisory role to the company's operations in London and Los Angeles and assist in the strategic direction and campaign development.
The company appointed Pont, who has recently left Starcom MediaVest Group, following a $10 million (£6 million) investment by the German broadcaster ProSieben.
Maya Bogle, the co-founder and managing director at Talenthouse, said the company was pioneering a new advertising model that would bring artists and brands together to create content as well as creating "a new distribution mechanic" for brands.
She said: "Simon's strategic direction and campaign development will be invaluable in helping us continue to work with some of the world's most forward thinking brands including Adidas, P&G and Coca-Cola as well as artists like Florence & The Machine, Mumford & Sons and Jessie J.
Simon's an innovator; his perspective on how brands are built and how agencies think will be invaluable in making our vision for advertising real."
Pont joined SMG in September last year. He was previously chief strategy officer at Vizeum, part of the Dentsu Aegis Network, and has also held senior roles at Havas Media and Saatchi & Saatchi.
At Vizeum, Pont ran the 20th Century Fox account and was behind the international release of Prometheus, Titanic 3D and Life of Pi.
He is also the author of Digital State: How the Internet is Changing Everything, which was nominated for Marketing Book of the Year.
Pont said: "Talenthouse is to brands what Spotify has become to music and Netflix to Pay TV. It's a rule-breaker. The changes we're all seeing; how technology is giving everyone a voice and a means to creatively express — Talenthouse is harnessing that energy so that brands can talk about themselves in new and profound ways.
"It's an exemplar of how the social economy is actually taking shape. To say that Talenthouse is the future of advertising may sound like big talk, but just wait and see."