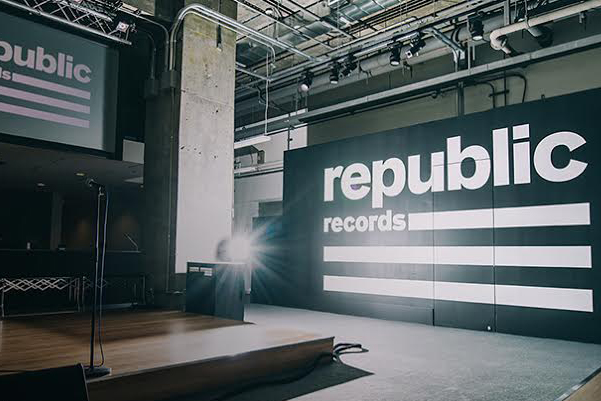 The Republic Records Creative Studio is aimed at connecting the record label to artists across the world and to create original content.
The platform will host "creative invites", which will provide film makers, animators, fashion designers, musicians and photographers with projects to create marketing and promotional assets. In return the artists will get paid and receive exposure for their work.
Republic Records is one of the world's biggest record labels and represents Nicki Minaj and Taylor Swift.
Among the first projects is a US tour poster for pop group Florence & The Machine and the music identification app Shazam, which received 621 submissions for the brief. The selected artist was Emme Rose Brettle, a part-time art student from Toronto.
Brettle said: "I cried when I found out…. I am going to create a calendar for 2017 to send to art directors and the cash reward will allow for me to do that."
Talenthouse launched in 2009 and in 2014 hired Simon Pont, the former chief strategy officer at Starcom MediaVest Group, as a non-executive director.
Last year the singer, Paloma Faith, used the platform to launch a campaign for creating artwork for a new album.
James Bay, a British singer-songwriter, is also asking Talenthouse members to submit one or two-minute videos that use themes from his debut album to create narrative short films.
The films will be screen at the BFI Future Film Festival in London in February 2016, and SXSW in Austin, Texas, in March.