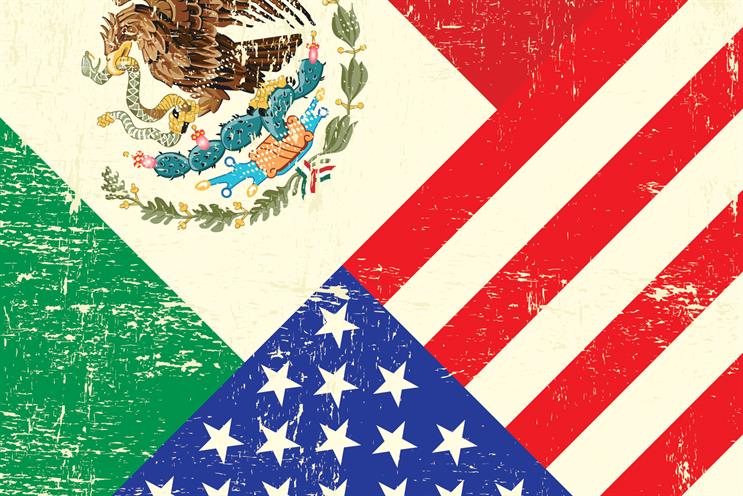 Let's face it: Communicating with Hispanics in the US today has become a challenge for shopper marketers. Should your POS and tactics be in English? Spanish? Spanglish? Bilingual? Which stores? Which media? How to decide when and where to use what language is a daily challenge for marketers. But are marketers asking the right questions?
In order to determine what those questions should be, we need to understand how the US Hispanic demographic have changed within the last decade. In the year 2000, 60% of Hispanics in the US were foreign born (Spanish speakers and un-acculturated). By 2011, the scenario had changed dramatically, with 64% of all US Hispanics born in this country (bilingual and bicultural). That represents a very different target from the one marketers used to reach in Spanish only and at certain independent retail stores. The US bicultural Hispanic segment will continue to grow; forecasts indicate one in three children born in the US in 2015 will be Hispanic.
This is the reality, and marketers must recognize that we need to reach and engage individuals that are American and likely raised in a bicultural household. Bicultural Hispanics grew up taking part in two cultures and have adapted attitudes, behaviors, languages and values of each. They enjoy combining and blending aspects of both cultures; they are very familiar with American pop-culture and are comfortable with the English language, yet heavily influenced by their Hispanic culture and values. They are chameleons who navigate smoothly between cultures and languages. They are first bicultural and second bilingual … So the question remains, how do we authentically engage with them to create meaningful brand interactions?
Marketers need to show Hispanics that they fully understand their demographic – the biculturalism, bilingualism and how unique they are – by reconsidering their communications strategies:
Culture first, language second. For a bilingual person, it is possible to deactivate one of their languages and only use one when they chose to do so. That said, biculturals cannot always deactivate certain traits of their other culture(s) when in a monocultural environment. Therefore, regardless of the chosen language by US bicultural Hispanics, their cultural traits are where marketers need to pay closer attention. It's imperative to consider culture before language.
Keep it simple. While U.S. Hispanics understand both languages, they have a low tolerance for information overload. They have become experts on knowing when to select or deselect information, language and concepts while learning to create unique connections among diverse pieces of information (thanks to both cultures). Less is more.
Context is key. As marketers, we need to stop asking questions about language and instead think in terms of context, subject, occasion, objective and considering their contextual marketing.
US bicultural Hispanics share similar behaviors to the mainstream consumer. They shop at the same stores and consume some of the same media outlets.
In our shopper world, every brand is competing for space and aims to get as many impressions and interactions as possible in a saturated environment. Don't lose your connection with US Hispanics with information overload. Communicate something unique, something that connects with your audience emotionally and culturally.
This is not a one-size-fits-all approach, but instead requires understanding and exploration of the problem; marketing objectives; and of course, the brand context. If done right, you'll find success in these "combo communications" and will get that much closer to reaching the various segments: Mainstream (English), U.S. Hispanics (English & Spanish), and Hispanics that are less acculturated (Spanish). Not to mention, you will be giving that "extra" to the bicultural Hispanic.
Monica Nadela is creative director, multicultural, at Geometry Global, North America.