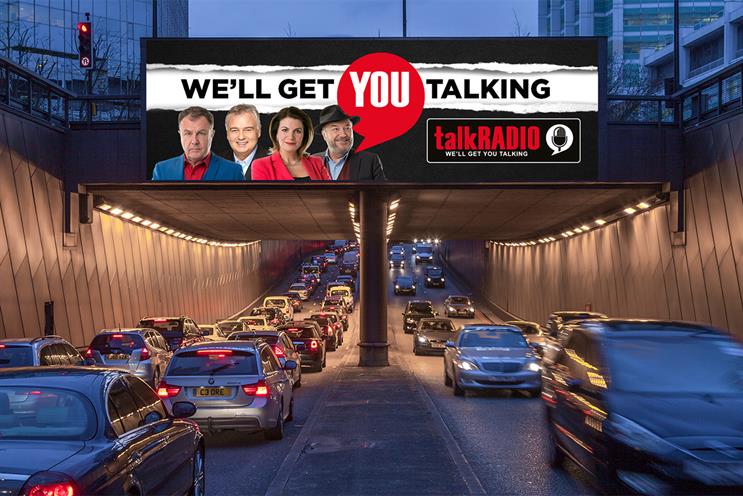 The campaign, which breaks alongside talkRADIO's launch on Monday, 21 March, will project presenters' and listeners' opinions as headlines in a speech bubble on digital billboards across London.
Created by Mindshare and creatively executed by Lionhouse Creative, the marketing activity comprises a six-figure adspend and is meant to reach up to 3.1 million people. Similar offline messaging will also be seen as print ads in the Talk section of Metro for two weeks.
Mindshare's social listening team will work alongside talkRADIO's editorial team to identify which stories are likely to trend on the day, using Spike and Mashable Velocity.
At Westfield shopping centre, in west London, passersby will also be invited to use a physical telephone hotline that will link them to the talkRADIO studio via video-link.
Last month the Wireless Group (formerly UTV Media) announced that new presenters on talkRADIO would include Paul Ross, Julia Hartley-Brewer, and George Galloway, the former Respect MP, after his campaign to become Mayor of London concludes.
Howard Bareham, the commercial development director at the Wireless Group, which owns talkRADIO, said: "Personality is at the heart of talkRADIO, so it's only right that it should be launched via a campaign that is both opinionated and engaging.
"Consumers will really get a flavour of talkRADIO from this campaign, as it puts our presenters' views on major topics at the forefront, live as they happen."
UTV Media rebranded to Wireless Group after the sale of its Irish assets to ITV last month.