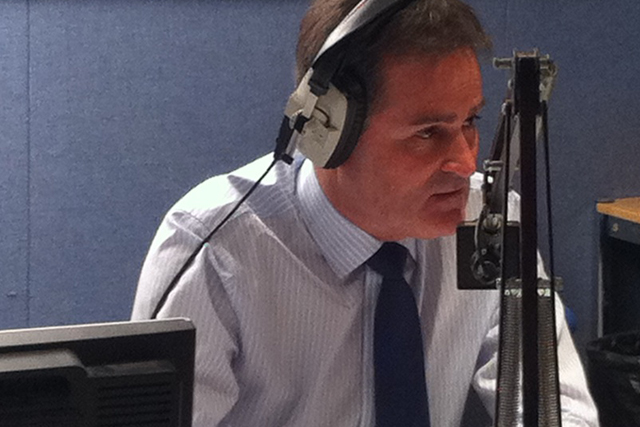 They will replace Mike Parry, who is to leave the station, and Mike Graham, who is expected to move to a new slot. Parry has been with the station since it launched in 2000.
The show will continue to be sponsored by Wickes.
Keys and Gray make their comeback on Monday 14 February and will take the 10am to 1pm slot every weekday.
Moz Dee, TalkSport programme director, said: "This is great news for TalkSport and we're very excited about the new programme and these additions to our strengthening line up.
"Andy and Richard are iconic broadcasters with massive TV careers who I know will have an impact on national radio, so it's great for the industry.
"This continues our commitment to investing in top talent and rights, and builds on our recent Rajar success and our biggest audience ever."
Gray was sacked and Keys resigned two weeks ago after the pair were captured on film belittling lineswoman Sian Massey during her second Premier League game, and accusing women of not knowing the offside rule.
Footage also emerged of Gray asking a female co-presenter if she would tuck his microphone into his trousers and Keys asking former England international Jamie Rednapp if he had "smashed it" when referring to a former girlfriend.
Keys began his career in radio as a sports editor on Piccadilly Radio. Since 1992 he fronted Premier League coverage on Sky Sports along with Gray.
He said: "This is the start of something new and exciting for Andy and myself. We are delighted to be joining the TalkSport family and can't wait to get going."
Gray was formerly a player for Aston Villa, Wolves and Everton, and won 20 caps for Scotland during his career.
He said: "It's an ideal opportunity for Richard and me to do what we do best, and that's talk about sport."