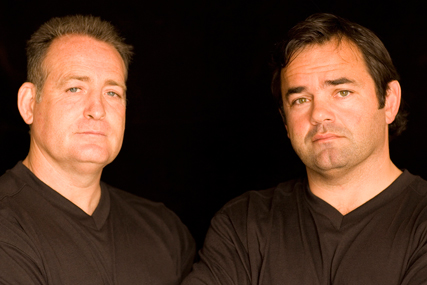 TalkSport has acquired the exclusive rights to the tournament for an undisclosed sum. It claims this is the first time a UK commercial radio station has acquired exclusive radio commentary rights for an international sporting event of this stature.

The win for TalkSport means BBC Radio 5 Live will not be able to run commentary on the tournament. Both TalkSport and BBC Radio 5 Live had official broadcast rights for the Rugby World Cup in 2007.

The tournament starts on 9 September 2011 with New Zealand against Tonga and most of the games involving the Northern Hemisphere teams will take place around 9am.
Mike Miller, chief executive of the International Rugby Board, said: "TalkSport will bring their unique sound, style and passion for live sport to a tournament that is firmly established as one of the world's premier sports events."

A spokesman for TalkSport said it will look to exploit the broadcasting rights by signing media partners and sponsors for its coverage of the tournament.

TalkSport has increased its investment in official broadcast rights since it first won a commentary package for Premier League football three years ago.
Scott Taunton, chief executive of TalkSport said the win "reinforces talkSport's growing reputation as the UK's most exciting live sports broadcaster".

Taunton said: "Our aim, as exclusive radio broadcasters is simple: to bring the same distinctive, passionate and energetic approach that we deliver week in and week out in our Premier League commentaries to the Rugby World Cup 2011."

In February TalkSport secured broadcasting rights to two of the seven broadcast packages for the Barclays Premier League. Absolute Radio picked up one of the packages leaving BBC Radio 5 Live with four, down from all seven three years ago.

TalkSport also has official broadcast rights to the football 2010 Fifa World Cup which starts next Friday.