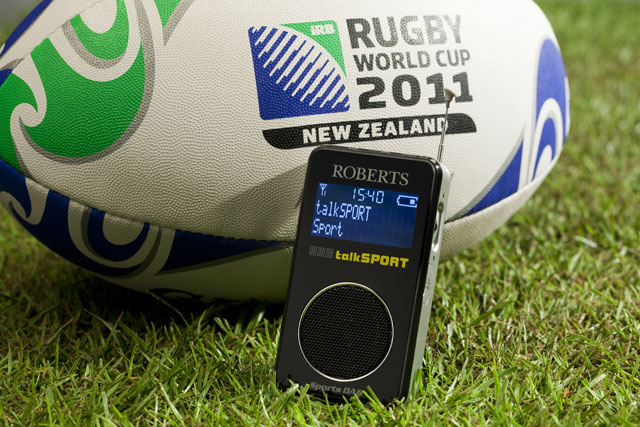 Last week, Digital Radio UK, the body charged with promoting digital radio, and the BBC, launched a campaign to promote all forms of digital radio as part of a major push to boost digital listening.
The TalkSport ad (made by TalkSport Creative and produced by Peter Gee, head of creative, and written by creative producer Jonathan Young) highlights the benefits of the improved sound quality in the form of a Christmas limerick:
"There once was a listener of TalkSport,
whose enjoyment kept getting cut short.
The hiss and the crackle were too much to tackle,
Until a new digital radio he bought."
The ad continues: "If the only crackling you want this year is with your Christmas dinner, listen to TalkSport on a brand new crystal clear digital radio."
The ad ends in the same way as the wider digital radio campaign with the tagline: "If you love radio, let it live", voiced by 'Life on Mars' actor John Simm.
TalkSport broadcast on the national commercial DAB multiplex Digital One from the outset in 1999, and 26% of all its listening is via a digital platform, although the majority of listeners tune into the station on its national medium wave (MW) frequency.
Scott Taunton, chief executive of TalkSport, said "TalkSport has developed into a leading digital brand, with one of the biggest websites and social media followings in UK radio, and a ubiquitous presence on digital listening platforms.
"Although it is currently difficult to envisage switching off our 1089 and 1053 AM frequencies, due to their huge ongoing popularity, we are enthusiastic about the incremental opportunities that digital platforms offer.
"With a packed schedule of live Barclays Premier League output over the festive period, followed by a huge year of sport in 2012, the TalkSport listeners who unwrap a new digital radio this Christmas are in for a real treat."
Yesterday, Campaign revealed that Global Radio has refused to carry the digital radio campaign in opposition to the ongoing debate about the rollout of local and regional DAB transmitters.
Follow Maisie McCabe on Twitter @MaisieMcCabe