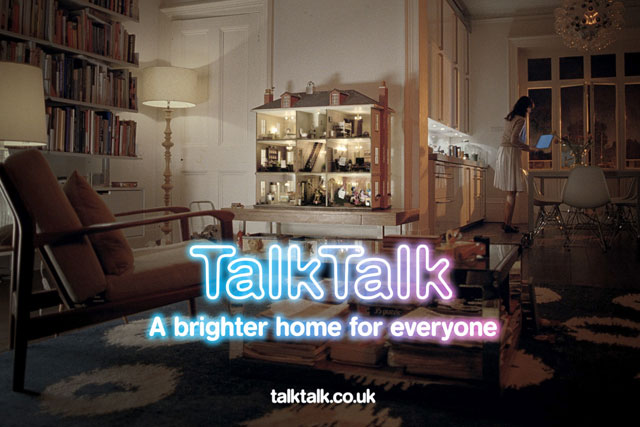 TalkTalk was censured by the Advertising Standards Authority (ASA).this week for claiming in a campaign for its HomeSafe service that it had the "UK's safest broadband", after BT and two members of the public complained that it was misleading.
However, the telecoms firm believes the ruling made by the advertising watchdog has given it the green light to make the new claim that it provides the "UK's safest broadband connection".
A TalkTalk spokesman claimed the complaint made by BT had played into its hands.
He said: "The claim we have now and clarity we have now is advantageous to us – was it advantageous to BT? I would suggest not."
The advertising campaign with the new claim, created by CHI & Partners, will kick off in the national press and via direct mail on Monday (9 January).
TalkTalk says the campaign is possible because the ASA accepted in its previous ruling that TalkTalk was the only home-broadband provider to offer security features at a network level, rather than to individual devices.
TalkTalk's HomeSafe service provides three features at a network level, which include content restriction, virus alerts and a feature that allows parents to restrict access to social networking and gaming sites during certain times of day.
The ASA decided to ban the ad because it believed consumers would interpret the claim in a different way, as referring to the connection between a router and devices, rather than the network and the router.
In a statement, TalkTalk said: "We welcome this ruling that establishes, once and for all, that TalkTalk offers the UK's safest broadband connection.
"We introduced HomeSafe and its unique network-level protection in May and already over 200,000 families have chosen to activate it, and it's blocked more than one million unwelcome websites at their request."
Follow Matthew Chapman at @mattchapmanUK