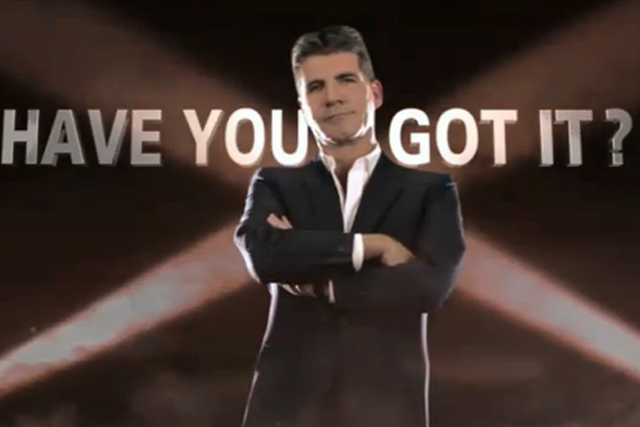 The American version of 'The X Factor' made headlines earlier this year when Cheryl Cole, the Girls Aloud band member and a judge on the UK version of the show until last year, was replaced by Pussycat Doll Nicole Scherzinger.
The programme, which offers American groups and solo artists the chance to win a $5m recording contract with Simon Cowell's Syco and Sony Music, will first air on Fox in the US on 21 September and then on ITV2 on 22 September.
Simon Cowell relinquished his role as a full-time judge on the British version of the programme in order to launch the show in the US. The other judges are choreographer and singer Paula Abdul and record producer LA Reid.
The broadcast sponsorship was negotiated between ITV Commercial and TalkTalk directly and will include sponsorship bumpers either side of the ad breaks. The idents will be created by CHI & Partners.
Tristia Clarke, commercial director at TalkTalk, said: "'he X Factor' is bigger than ever before for us this year with two new elements – 'The X Factor' Live Final at Wembley and now 'The X Factor USA'.
"Our customers are big fans of the show so we are excited to be able to offer them even more from our sponsorship this year."
TalkTalk renewed its sponsorship of 'The X Factor' in May last year in a three-year deal understood to be worth £20m. A spokeswoman for ITV refused to disclose the financial details of 'The X Factor USA' deal.
Kirsten Gillard, sponsorship controller at ITV Commercial, said: "This sponsorship offers TalkTalk a truly unique opportunity to further their association with this powerful and valuable television brand."
'The X Factor USA' is produced by Simon Cowell's Syco Television and RTL Group's FremantleMedia North America.