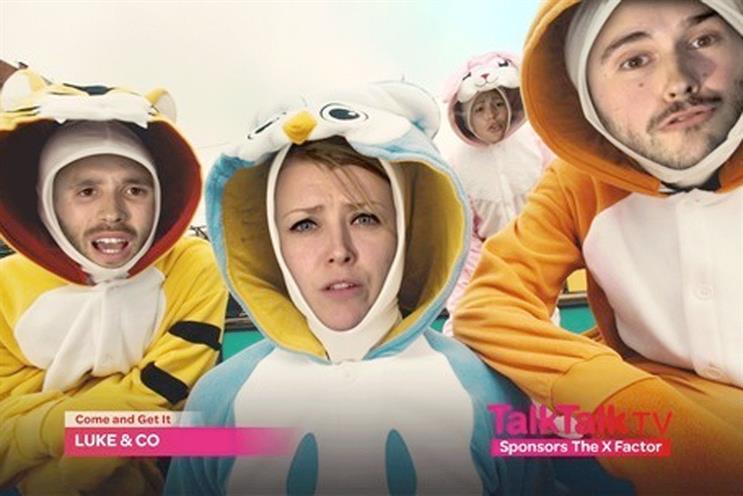 The resumption of the sponsorship, which includes TalkTalk idents during the ad breaks for the ITV show, is a sign that the telecom firm believes the police investigation is making headway.
The company, which uses CHI & Partners as its creative agency, is still keeping most of its brand advertising on pause during the investigation. A fourth arrest was made this week.
Some adspend has been diverted into messages of reassurance, chiefly online and on social media.
But TalkTalk is understood to feel that its estimated £10 million-a-year sponsorship of The X Factor is popular with ITV viewers, who have commented on social media about the absence of the TalkTalk idents at the start and end of each commercial break.

TalkTalk has admitted the bank details of more than 20,000 customers may have been hacked, as well as up to 1.2 million email addresses, names and phone numbers.
A spokesman for TalkTalk said: "The investigation continues and we continue to reassure and inform our customers about the latest developments."