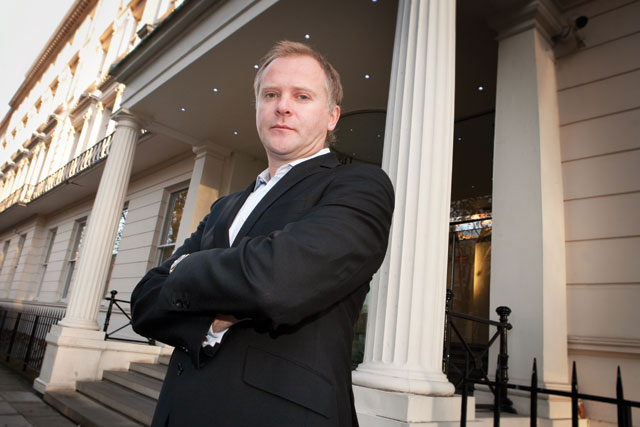 Copley starts his new role in the spring. He will have responsibility for client services and report to Eric Newnham, the former global chief executive of Kinetic who bought a majority stake in Talon last year.
Last week in a shock move Omnicom Media Group handed its £140m outdoor planning and buying business, currently held by Aegis' Posterscope, to Talon. Talon will start working on the account on 1 April 2013.
Copley left his position at Kinetic in July last year to take time off from the world of advertising. He said the idea of working on "client business directly" at an independent agency sold him on the decision to come back to the industry.
At Kinetic for 14 years, Copley was promoted to the position of UK chief operating officer in 2010 following the departure of UK chief executive Paul Shearring. He was UK managing director from 2008.
Prior to joining Kinetic predecessor Poster Publicity, which was also majority owned by Newnham, as an account director in 1998 Copley worked at Clear Channel-predecessor Adshel and Posterscope.
Newnham, chief executive of Talon, said: "Talon is about recruiting the best brains in the business in order to deliver great results for our clients; James is popular and respected in the sector and he has completely bought into the Talon vision of integration, collaboration and strategic thinking.
"We have enjoyed some major new wins recently and know our clients will be very excited to see James join us. We look forward to his input into their work."
Prior to picking up the OMG business Talon had already hired senior executives such as former Zenith managing director Andy Tilly and former Posterscope client services director Frank Bryant.
Copley said: "Eric and I go back over 14-years so when he came to me to explain his vision for Talon – that of an independent agency, staffed by outstanding talent which relish working on client business directly – I was sold.
"The prospect of joining a new company and being hands on is one I find very exciting."