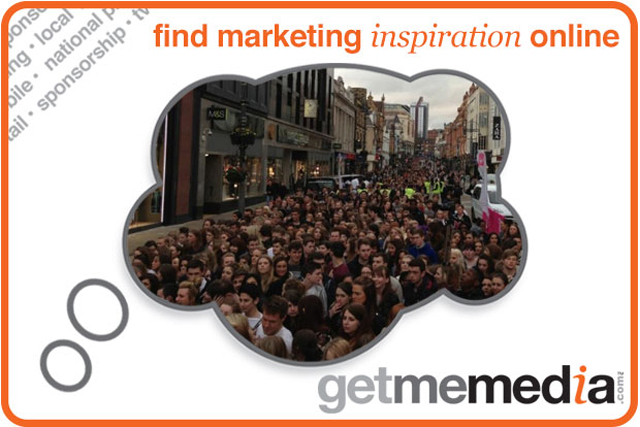 The events are held at shopping centres across the UK. In 2013 the Student Lock-In visited 24 shopping venues and reached approximately 200,000 students. At each event, pre-registered students enjoy one-off discounts, offers, freebies and activities, all of which creates a unique, festival-like atmosphere.
The Student Lock-In gives businesses the opportunity to hire a promotional stand at the events in high footfall areas. Positioned amongst large crowds, promotional spaces give businesses direct access to the students; they can engage with students through face-to-face interaction, enhancing the brand's reputation and increasing brand awareness amongst students.
Besides extensive brand exposure, a promotional stand is an effective way of collecting data, promoting student special offers and sampling products. Sometimes there is even the option to sell products on-site.
Each business can choose the activity for their promotional stand. From past experience, the most interactive, unique and generous promotions are always the most popular with students - from bucking broncos and surf simulators to free goody bags and chocolate fountains.
There are also sponsorship packages for the Student Lock-In tour which primarily include priority presence at all Student Lock-In events, brand promotion and exposure via Student Lock-In's associated social media, print media and online presence.
Find out how the Student Lock-In is the ideal opportunity to engage with the student market in a quick and intensive push.