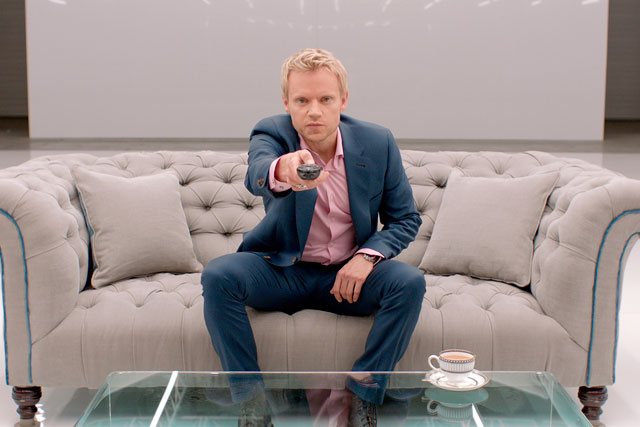 Television's evolution from a premium-priced broadcast medium to a relatively discounted narrowcast one continues apace. This year, for instance, we've seen significant growth in the amount of money committed to highly sophisticated targeting campaigns in the online video-on-demand sphere.
More established digital distribution platforms have also indicated that this is something they're determined to explore. For many years, BSkyB has been talking about a system that will allow advertisers to decide which households should see their ads.
However, Sky's rhetoric has not yet been matched with decisive action - and, last week, Virgin Media claimed that it was going to beat its rival to the punch by launching an addressable advertising system in the second quarter of 2012.
Advertisers will be able to use Virgin's customer information - such as postcode and household viewing behaviour - to fine-tune their targeting strategies; and Virgin Media is also understood to be in discussions with the database marketing company Experian and retail partners about combining data to enhance segmentation. Initially, the system will only be available on ads in VoD content, but a linear viewing option is believed to be in development too.
There are those, however, who argue that this sort of targeting, managed at a platform level, isn't how the game will evolve. They're already focusing on new models that will emerge when internet-connected TVs become more commonplace - as this will allow ads to be served (as in the existing online ad model) on a biddable basis, via trading desks, into both the linear broadcast and VoD streams.
There's no denying, though, that the Virgin initiative is a great step forward, Marco Bertozzi, the EMEA managing director at VivaKi Nerve Center, says: "Yes, I do believe that all TV ads will be personalised, where the advertiser is willing to pay for it."
However, he's not entirely convinced that the likes of Virgin and Sky will, in the long run, be the most important players. He adds: "We are moving to a world where consumers are being asked to sever their link to the set-top box providers and the big broadcasters, and move to one where they get to consume the content they want, where and when they want it."
That won't be a world dominated by platforms or TV stations - or even primary content producers such as Hollywood studios. In other words, Bertozzi argues that Google - and perhaps Apple - will be those that come to dominate and provide a new framework for advertisers. "At the heart of this will be connected TV," he asserts.
James Mackenzie, the head of broadcast at Vizeum, agrees that Virgin's initiative has to be seen as one part of what will become a far bigger picture. He explains: "TV is still a broadcast medium and, over the last ten years, we've actually seen an increase in linear TV viewing. The 30-second spot, trading in the traditional way, isn't going to go away in the near future. On the other hand, you can't discount the importance, for the majority of advertisers, of increased targeting opportunities - the right message to the right people in the right place."
Mackenzie agrees that targeting might not attain its greatest potential until internet-enabled TV sets become more common - but advertisers are very keen to explore new commercial models on TV. "The challenge for agencies is to step beyond conventional TV metrics and to think more in terms of the sort of model you would use in an online campaign," he says.
Meanwhile, Will Smyth, the head of digital at OMD, says the whole business will get even more interesting when this sort of platform initiative starts to dovetail with the broader digital universe, enabling more "continuous" digital conversations with consumers. "The more good systems there are out there, the more people will want to try it (targeting)," he argues.
However, Richard Oliver, the managing partner, investment, at UM London, cautions against getting too carried away, as not all advertisers will buy into this unconditionally. He concludes: "Targeted advertising doesn't represent the future of TV advertising - but it does represent part of its future. Agencies and broadcasters have continually sought ways in which they can use greater targeting techniques to improve advertising effectiveness, and technology now promises to take that effort to another level. But this is fraught with difficulty - managing data and privacy requirements and proving effectiveness, for instance. These are all massive hurdles."
YES - Marco Bertozzi, MD, EMEA, VivaKi Nerve Center
"Virgin's approach helps grow a new marketplace ... but it will face stiff competition. As digital TV evolves, we will buy one ad at a time using platforms that will connect to display and search systems."
YES - James Mackenzie, head of broadcast, Vizeum
"The 30-second spot continues to be strong - but, at this stage, it's about developing initiatives alongside the conventional broadcast model to add further depth to what you can do for clients."
YES - Will Smyth, head of digital, OMD
"Our view is that this is the way the world is moving generally, given the amount of internet-connected TVs there are likely to be in UK homes. It's going to be interesting to see how the sales people approach this too."
MAYBE - Richard Oliver, managing partner, investment, UM London
"While many consumers will welcome targeted advertising and even more will probably be neutral to it, some will reject it. What's for sure is that it will be a big topic for 2012, but traditional advertising will be what powers TV for many years to come."
Got a view? E-mail us at campaign@haymarket.com