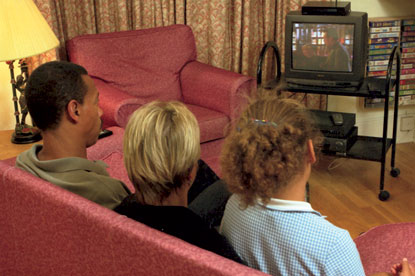 The report, by the research company Generator, said the business model could help arrest falling revenues from traditional TV ads, as well as creating new sources of ad revenue.

And it called on broadcasters and electronics companies to create new products to deliver the technology, which it dubs MyTV.

The report said: "Rather than facing a future characterised by increasingly aggressive competition and falling ad revenues from their core, legacy business, the broadcasters could use MyTV as the basis to unlock new sources of advertising revenue that would together have the potential to return the industry to a period of growth."

The report added that MyTV could be made attractive to consumers by containing features such as catch-up TV, programme searches, exclusive content, social features and playlist creation.

MyTV would raise revenue by selling targeted inventory to advertisers and media buyers.

The report said: "Subject to user opt-in, MyTV would allow advertisements to be targeted based on criteria such as user viewing behaviour, online behavioural profiles and user-defined advertising profiles, both of which would provide the means to identified individual viewers."