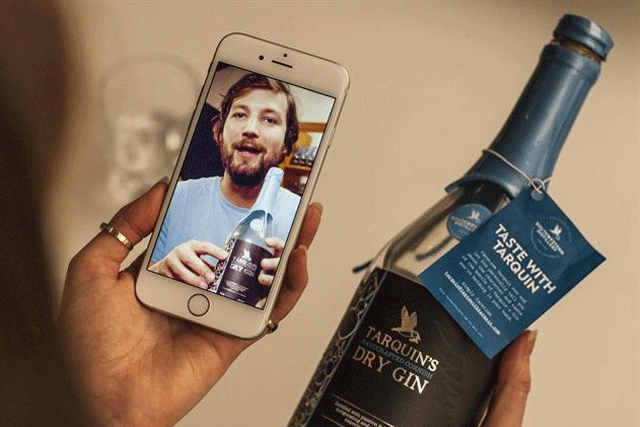 The promotion asks drinkers to FaceTime the maker of the gin to discover how it was made and to learn more about the individual character of the batch.
The campaign, called 'Taste with Tarquin', was created by Havas EHS.
Tarquin Leadbetter, the founder of the Southwestern Distillery, said: "Havas EHS understood from the start that at the heart of our brand is a genuine love of craft and that our objective is to create an experience for the customer that feels both personal and unique."
Each batch of Tarquin's gin is made by hand and includes tasting notes for that particular batch, written by hand.
As the botanicals are hand sourced and each batch is quite small, each batch of the gin is slightly different.
Steven Bennett-Day, the executive creative director at Havas EHS, said: "Part of our development as an agency is creating experiences that use technology to tell stories in a new way.
"Connecting Tarquin, the artisan, directly to the consumer through mobile brings his warmth and knowledge into your tasting experience."