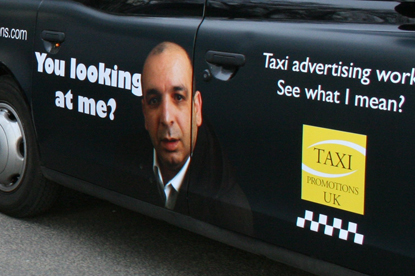 The newly merged outfit will trade under the Taxi Media brand name. Neither party would comment on the exact amount the division was sold for, but a spokeswoman for Taxi Media said it was a structured deal worth several million pounds over a number of years.

Taxi Media's general manager, Andre Coetzee, will continue in his current role and focus on managing and driving the sales division of the combined company. Asher Moses, the Taxi Promotions founder and managing director, will be the chief executive.

The deal sees Taxi Promotions take over Taxi Media's fleet, creating a combined fleet of 4,800 vehicles. Taxi Media said the new entity will become the UK's largest taxi advertising company, with a turnover of £10 million.

Barry Sayer, the Clear Channel Outdoor chief executive, said: "This is a positive move for Clear Channel Outdoor and Taxi Promotions which will ensure healthy competition in the taxi advertising marketplace. When Taxi Promotions approached us, we were impressed by the company's passion and vision for the future. We believe that, under the direction of new chief executive, Asher Moses, the Taxi Media business and staff will be in good hands."

Moses said: "We will be setting new standards in the industry and look forward to working with specialists and agencies to offer clients the most accountable and credible taxi advertising solutions."