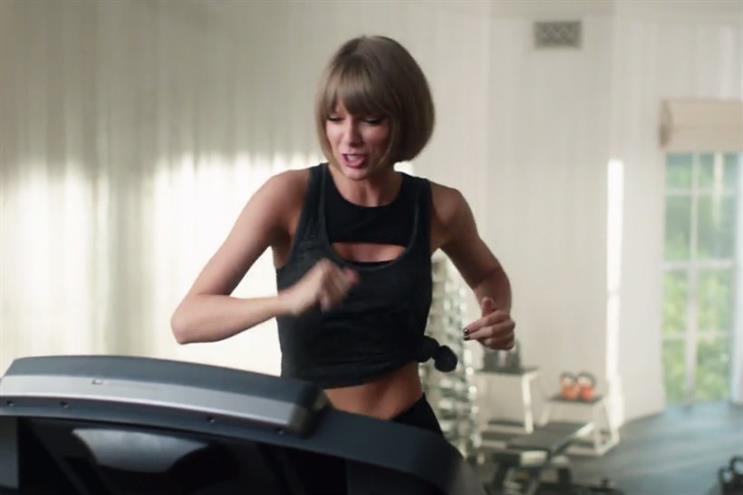 The singer is shown, suspiciously well made-up and coiffured, running on a treadmill while rapping to Drake and Future's track 'Jumpman'.
She then does a reasonable job of running while rapping along to the song, before waving her arms enthusiastically and falling painfully, face-forward, off the treadmill. The ad concludes that Apple Music is "distractingly good".
In a tweet promoting the video, the gangly singer wrote: "Based on true events."
It is both April Fools' Day and Apple's 40th birthday today - it's hard to tell whether the spot is connected to either.
Based on true events. #TAYLORvsTREADMILL @applemusic @Drake @1Futurehttps://t.co/ryUY3Yz7Prhttps://t.co/1eIHjoVIFU
— Taylor Swift (@taylorswift13)
April 1, 2016