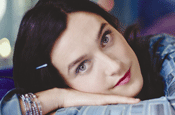 The move follows the merger of George Wimpey with rival house builder Taylor Woodrow in July. The company has approached incumbent and non-roster agencies to pitch for the account.
Incumbents on the business include MediaCom North on Bryant Homes, which was previously operated by Taylor Woodrow, and the Surrey-based agency Space and Time Media, which handles the bulk of the £15 million George Wimpey account.
MediaCom North and Space and Time Media will pitch against Bristol-based BLM Cliverd. Taylor Wimpey is said to be looking at the merits of consolidating its media business given that it is slimming down its UK operations.
Going forward, the company's UK business will operate under the Bryant Homes, George Wimpey and G2 brands. It will scrap the Laing Homes and Wilson Connolly brands.
Taylor Wimpey declined to comment.