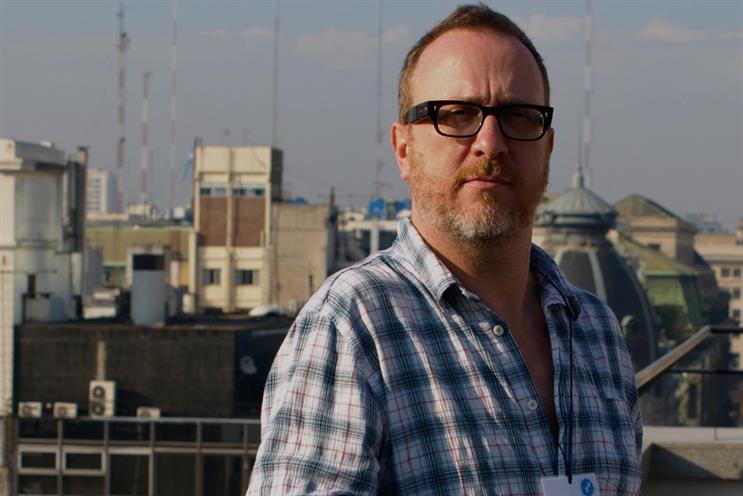 Dawson is re-joining the agency – he was a creative director at TBWA\London from 2003 to 2005 – as the creative lead on Nissan United, an Omnicom Group unit that leads the global account for the Japanese car marker.
He will be responsible for all global Nissan creative and content from both Omnicom and non-Omnicom agencies. Nissan United comprises the company's global agencies of record, including TBWA, OMD, Interbrand, Designory, Critical Mass and Emanate.
Based in TBWA's headquarters in New York, Dawson will report to Jon Castle, the president of Nissan United, and Chris Garbutt, the global creative president of TBWA.
Castle said: "Neil is an amazing talent with an exceptional background and the ability to generate award-winning creative on a global scale.
"Nissan is an incredibly ambitious brand, and we are confident that Neil will help drive great work in our markets around the world. We are delighted to have him join the Nissan United team."
Dawson left TBWA in 2005 to join Ogilvy & Mather, splitting with Clive Pickering, his creative partner of more than a decade, with whom he created the lauded Volkswagen "wedding" press ad, as well as Johnnie Walker's "fish" spot.
After leaving Ogilvy & Mather in 2007, Dawson was the global chief creative officer for the Philips Electronics account at DDB, until he was hired in 2011 to launch BETC London, alongside Matthew Charlton.
In 2014, Dawson and Charlton left BETC London in what was a shock departure. Later that year Dawson teamed up again with Pickering to launch Dawson Pickering, a creative agency based in Clerkenwell. It is not clear what involvement Dawson will continue to have at Dawson Pickering.
Garbutt said: "I'm thrilled that Neil is joining TBWA, and is going to lead Nissan creative globally. He has a history of disrupting the category with his creative product, and he's not afraid to shake things up in order to produce the kind of iconic work that reinvents the status quo.
"At TBWA, we are committed to creative brilliance on all our brands, and Neil will bring just that."