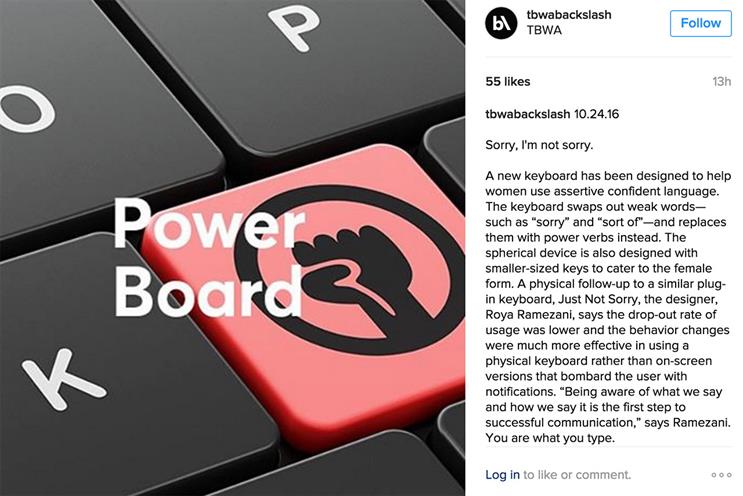 Backslash will be powered by 200 "culture spotters" recruited from across the global network.
As part of the new approach, all of TBWA's employees will receive a daily two-minute video of cultural and trends insight.
The content will span topics such as the use of virtual reality for medical –rather than entertainment – purposes and the wave of "modern nudism" currently sweeping London, from naked bike rides to restaurants serving only nude diners.
Backslash's launch comes at a difficult time for advertisers, which are facing the unprecedented challenge created by the social media-driven "backlash culture". TBWA hopes Backslash will provide the speed and agility needed to operate in this new environment.
Richard Stainer, chief executive of TBWA\London, said: "Creating at the speed of culture requires a deep knowledge of culture, and this is what Backslash gives us. It turns TBWA into a global knowledge and creativity network."
TBWA already publishes insight and trends content on Instagram using the account @tbwabackslash. The feed will continue to give non-TBWA employees a glimpse of Backslash content.
Sarah Rabia, planning director at TBWA\Chiat\Day in Los Angeles, will lead Backslash.
A former journalist at The Face and ex-forecaster at The Future Laboratory, Rabia said the initiative has "given us our own creative output beyond what we make for our clients".