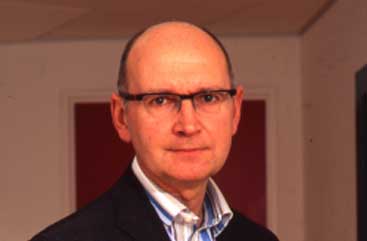 Smith denied rumours that headhunters had already been briefed, and said: "Paul made the decision to resign in the wake of mounting pressure and speculation. We still have to decide the nature of this role and who the best person is to follow Paul, but have not yet approached anyone."
Staff at TBWA\London were informed of Bainsfair's resignation on Friday.
Speculation ignited earlier this year when Perry Valkenburg was appointed to the role of European president and worldwide chief operating officer.
Bainsfair (above) co-founded Bainsfair Sharkey Trott in 1990. It was acquired by GGT in 1997 and merged with the TBWA network a year later. He was appointed the chairman of the TBWA UK group in 1998.