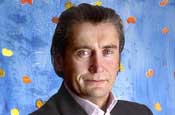 His resignation leaves Publicis without a chairman, chief executive or managing director. He is expected to remain at Publicis until the network's chief operating officer, Richard Pinder, finds a successor.
Lindsay and Pinder announced the resignation to the agency's 550 staff on Wednesday afternoon.
Pinder told Campaign: "Tim and I have been discussing his role since the difficult news over the turn of the year which he felt very personally. Publicis UK is now over this tough time and recording new wins and new growth with the formation of Publicis Modem, but Tim's heart was not in it and he wanted to leave despite having our full support.
"I wish him the best and know he will be with his team until his successor is announced. I am exploring all the right avenues for this important decision."
One option thought to be under consideration at a Publicis Groupe level is the merger of Fallon into Publicis.
Fallon shares the Cadbury account with Publicis and also handles Asda. A merger would give Publicis access to Fallon's strong management team.
Publicis, the UK's fifth biggest agency, has lost several key accounts over the past six months; Asda, MFI, Post Office and Cadbury have all moved elsewhere. In March, its chief executive, Grant Duncan, quit in the aftermath of the account losses.
Lindsay joined Publicis in March 2004. Since then he has worked hard to promote the agency's integrated offer, restructuring Dialog and the advertising agency to work more closely together.
Meanwhile, TBWA Group UK is to bring together Tequila, Stream and Agency.com under Lindsay.
Lindsay's duties will also involve rolling out TBWA's Media Arts concept, a new global initiative announced in the US two weeks ago, that will see the network sharpen its integrated and comms planning credentials.
Keith Smith, TBWA's president international, emphasised that Lindsay's role will be pulling TBWA group companies into a cohesive offering based around the network's "disruption" concept. He said: "The UK market has been slow to embrace integration."
Lindsay added: "The momentum that has been built throughout the network is a testament to 'disruption' and the agency's drive to create work that will redefine the future of the industry. TBWA has the sex appeal to be really successful here."
Lindsay will have responsibility for the UK, Ireland and Africa.