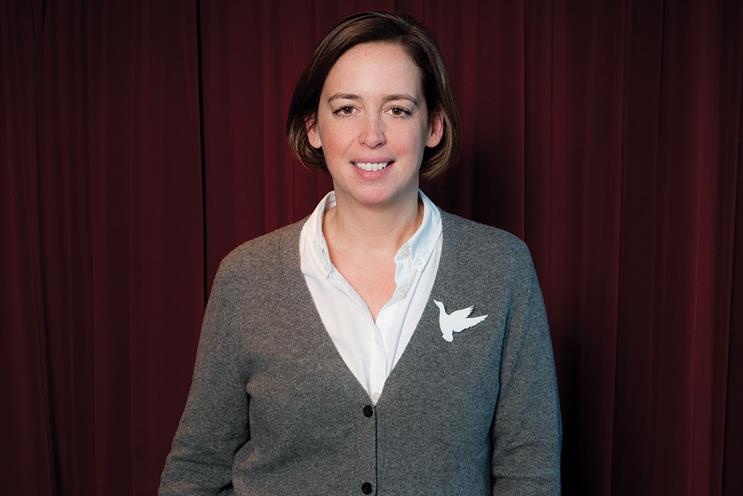 Starting in October, De Bauw will oversee the agency's daily operations and lead the senior management team in London. Her remit will also include Europe and the Middle East. She will report to Mike Litwin, executive director of international, who is based in the network's Los Angeles headquarters.
De Bauw will replace Tom Hares, who left in March to found a start-up called Buzzbike.
She has been the chief operating officer of Saatchi & Saatchi since 2013 and was previously an MD at Fallon. Saatchi & Saatchi said it is looking for a replacement for De Bauw.
Magnus Djaba, the UK CEO of Saatchi & Saatchi Fallon, said: "Katrien has always been a brilliant leader at Saatchi & Saatchi London. But the thing with brilliant leaders is that eventually, they need their own business to run. We'll miss her, but we also couldn't be happier for her."
De Bauw said: "Leaving the Saatchi family has been one of the hardest decisions, but this is an extremely exciting time to join TBWA\Media Arts Lab. The opportunity to work on a brand as high profile and iconic as Apple and be at the forefront of the next generation of Apple advertising is simply too good to pass up."
Her hire comes as TBWA\Media Arts Lab looks to build on recent Apple campaigns such as the award-winning "Shot on iPhone", which won the Grand Prix in Outdoor at the 2015 Cannes Lions festival. Most recently the campaign featured two videos of backyard wildlife, including a close-up of a chipmunk trying to break into a peanut.
Apple also released an ad during the Euro 2016 tournament showing a montage of football-related shots by iPhone users.
Erica Hoholick, president of TBWA\Media Arts Lab, said: "Katrien is an outstanding leader who showed an instinctive understanding and respect for the sheer craft that goes into Apple advertising. She brings a wealth of senior leadership experience as well as an impressive track record of enhancing the digital capabilities of her agencies and pursuing the type of innovative, multi-channel integrated campaigns that our network is focused on producing for our client.
"As we look to continue strengthening our global network with the best talent in the industry, Katrien is a natural fit for our London office."
Besides London and Los Angeles, TBWA\Media Arts Lab has offices in Tokyo, Shanghai, Seoul, Singapore and São Paulo.