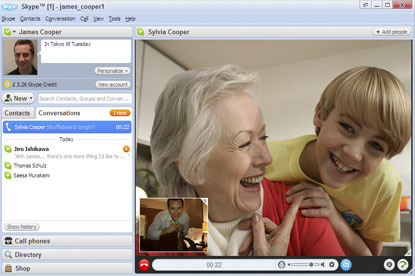 News broke on Wednesday that TBWA may be forced to resign the £60 million global account because of a conflict with Vonage in the US, which is Skype's biggest rival. It appointed TBWA\Chiat\Day in April. It is thought that Vonage has taken issue with the Skype appointment.
However, the network sees a conflict shop as the ideal solution and Shepherd-Smith, who led the pitch, as the best candidate to run it. Meetings are taking place this week and a decision is expected to be made in the next few days.
The news comes just a week after Tim Lindsay, the UK president of TBWA Group UK, was fired and replaced by Robert Harwood-Matthews, a former TBWA\London employee who previously worked for Shepherd-Smith.
Skype appointed a global roster of agencies last month. Along with TBWA\London, it appointed Rapp to its CRM and eCRM business, and Wolff Olins to handle its global creative strategy.
Both Shepherd-Smith and TBWA declined to comment.