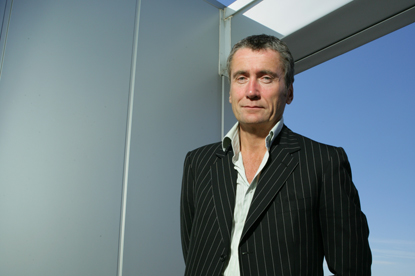 Lindsay, who was charged with instigating the rebrand that brought all of TBWA's London agencies under one roof, has been replaced by Robert Harwood-Matthews, a long-time TBWA employee.

The U-turn on the agency's name is thought to have been driven by the TBWA client Apple. The Media Arts agency name was originally created to service Apple in the US.

Lindsay was told on Tuesday that his contract had been terminated and that he had to leave the office immediately.

His future has been in question since Omnicom's botched attempt to buy Beattie Mc­Guinness Bungay in 2008 and its subsequent failed bid to hire Paul Silburn, a creative partner at Saatchi & Saatchi.

Harwood-Matthews is seen as a favourite in the network; he has worked for TBWA in London, Manchester and the US. He joins from the sister agency PHD West in the US.

Perry Valkenburg, the TBWA president of Europe and chief operating officer of international, said: "We wanted the ideal person. To say Tim was not good enough is too strong but we wanted to make sure that TBWA would rise to the top again in London."

The future of TBWA\London's chief executive, Matt Shepherd-Smith, also now looks uncertain. He has been offered a number of options, including staying at the agency but reporting to Harwood-Matthews, who used to work for Shepherd-Smith.