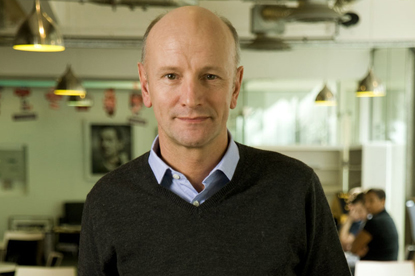 In the newly created role, Cramphorn will take responsibility for developing the agency's internal processes as well as working on external production and delivery partnerships. He will report to the managing director, Lee Wright.

The move splits Cramphorn from Tim Lindsay, the president of TBWA\UK & Ireland, with whom he has worked at numerous agencies including Young & Rubicam, Bartle Bogle Hegarty and more recently Publicis.

The pair first met at Bartle Bogle Hegarty in the early 80s where Cramphorn held the title of head of traffic.

After a stint at the agency Banc, which he founded alongside Robert Bean in 1996, Cramphorn was hired by Lindsay as Publicis' general manager in 2004, before joining him once again at TBWA in 2008.
Mark Collier, the chief executive at Dare, said: "This is a big hiring for Dare. When it comes to running agency operations, there are few better in the business than Mark.

"As our remit broadens and our output becomes more diverse, Mark will help us to develop our external partnerships in the areas of production, content and delivery. Having someone of Mark's calibre and experience will be an enormous asset."