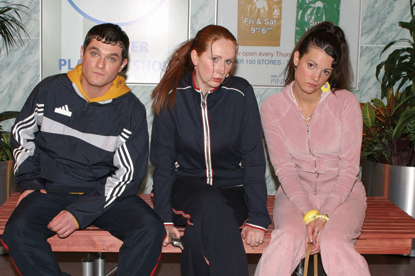 The study, by the Association of Teachers and Lecturers, found that 88 per cent of teachers believed that catchphrases from shows, such as Little Britain and The Catherine Tate Show, led to general insubordination and answering back in the classroom.

Around three-quarters of the respondents in the study backed the idea of introducing classifications for TV programmes, as is the case with films.

More than half of teachers questioned said that programmes shown before the 9pm watershed were inappropriate for children.

Next week, the union will call on its executive committee, at its annual conference in Liverpool, to lobby broadcasters on the content of shows broadcast before the 9pm watershed.

The study found that TV catchphrases, such as Vicky Pollard's "yeah but, no but" (Little Britain) and Catherine Tate's "Whatevah!" (The Catherine Tate Show), were turning pupils into the characters they mimicked.

It also pointed to Big Brother and The Jeremy Kyle Show for encouraging bad and rude behaviour.