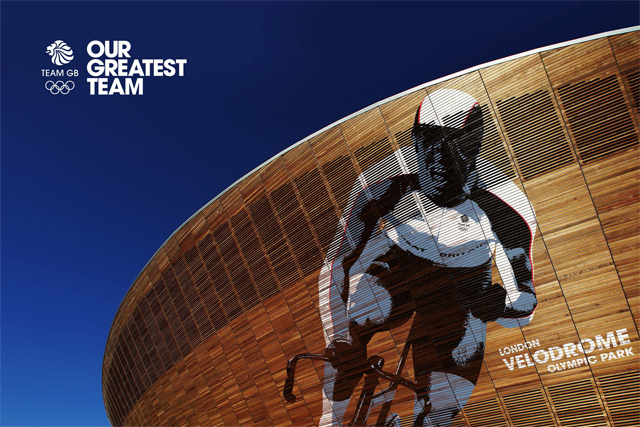 Building the Team GB brand
I came along about a year ago and we realised people were confused by what the British Olympic Association (BOA) is and what Team GB is, so we said that for everything public-facing, we are going to use Team GB because we are the team and it's what we want people to recognise. There's a role for the BOA in industry terms, but publicly we are Team GB.
We had 27 Team GB ambassadors including Kate, Harry and William. They have been absolutely fantastic. They all genuinely love sports as well – Kate really loves her hockey. It's been incredible having them on board. Wherever they go there is a real buzz.
We also have the support of celebrities who we call our "Great Britons" like Dermot O'Leary, David Walliams and Davina McCall.
There are always going to be people who aren't interested and each to their own, but there was definitely a shift, probably about two months ago. People started saying: "This is going to be incredible, let's be a bit more positive about it."




Team GB marketers (l to r): chief commercial officer Hugh Chambers, brand manager Leah Walsh and digital manager Joe Morgan
The campaign
Eighteen months ago, we sat down to think about what we could do to galvanise the nation. The concept we came up with was 'Our Greatest Team'. The strapline is, "550 athletes, 60m strong". We actually have 542 athletes, but the key point is that it is 60 million strong, to push the fact that the nation is backing the team.
The campaign has been activated in a number of ways. We first of all went to the individual sports, to the national governing bodies. We created an identity and a load of assets, took it to the sports and the media, and said this was what we wanted the nation to get behind.
Sponsors such as Cadbury, BMW and BP have also used 'The Greatest Team' in their communications.
The creative
We took inspiration from street art. We thought that if the world was going to be looking at London, we wanted to represent ourselves in a way that wasn't the traditional red buses or tea and crumpets. So we came up with street art, as the UK is globally revered for this and we wanted to connect with a younger audience and made sure it resonated with them.
The media
For some of the campaign we used traditional channels, so we did some outdoor through CBS Outdoor [the official advertising services provider to the London 2012 Games]. We haven't got big marketing budgets, so to get outdoor support was incredible.
A lot of what we have done recently is digital and it's worked really well. We have had 34 million people engage with our content online.
Digital campaign stats:


501% increase in social "membership"
33 million people have engaged with Facebook content
4.5 million mentions of Team GB on Twitter
65,000 retweets from Opening Ceremony tweet – currently holding the record