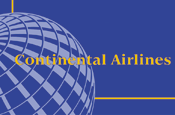 The agency will now take responsibility for all on- and offline UK advertising for the US airline.

Team Saatchi's first brief is to produce a campaign, to break in January 2009, across outdoor, print and digital channels.

It will seek to promote Continental's new UK routes from Heathrow to New York and Houston.

The agency also plans to utilise online channels to build the airline's customer base and increase data collection.

Continental, which previously flew from Gatwick in the UK, is looking to attract more business travellers to the new route by positioning the airline as a more com-fortable way to fly than other carriers.

It has three daily transatlantic flights from London to New York and two connecting the UK capital with Houston.