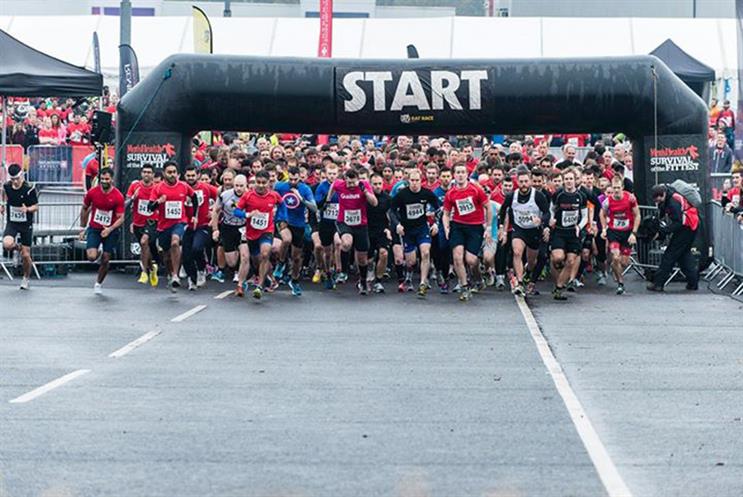 The stability and closeness of a staff team can significantly impact its effectiveness. A closely bonded team will work well together, increasing profits and achieving the company's objectives. Real team building encourages people to feel part of an important goal instead of forcing artificial closeness.
However, team building can be tricky because traditional exercises are often boring and make people feel ridiculous. Real team building involves fostering a collegial, fun environment. It should encourage a sense of friendship and real care among your team members. When an office environment is fun, it is often more productive because workers don't feel overworked and underappreciated.
One such team-building event is the Men's Health Survival of the Fittest challenge. The 2014 event in London - that took place on 22nd November - was a massive success. The day-time challenge involved a ten kilometre run over a number of tough obstacles. In true Survival Spirit, they had an 'uber-urban' new location at Wembley Park. The course looped around Wembley Stadium before taking competitors through a gauntlet of obstacles packed in on top of one another. Prepare for dunkings, dirt and the odd diversion through a river - particularly pleasant in November!
From 9am until late afternoon, start waves of up to four hundred people departed every 15 minutes to tackle the Survival course. The entry numbers were once again capped at ten thousand –The route featured around 10k of running with over twenty obstacle zones en route, packing in nearly one hundred pieces of equipment.
As darkness descended, the floodlights were switched on and the Survival by Night started. The course was a mere five kilometres, but was still action-packed, featuring 90% of the obstacles from the day-time 10k challenge.
Both events are ideal for company team bonding, survival means relying on your colleagues and other participants to help you through and over the obstacles. Indeed, the only way to get through a full-submersion is to have one person shoving you in at one end and another dragging you out the other side!
Of course, it isn't all gruelling – there is a 'beast of an after-party' at the end. A colossal beer tent was erected at the event site ensuring that all competitors were 'properly' hydrated after hurling themselves around the course. The bar tent in London is the biggest of the lot and has an amazing atmosphere inside. Last year, competitors helped down a hundred kegs of ice cold lager and fifty casks of Rat Race Blonde ale!
Before you enter, you might want to watch the video – so you know what you are in for – then, gather your colleagues and register a team – the next event may be a year away, but it is always a sell-out, so secure your spot and get training!!