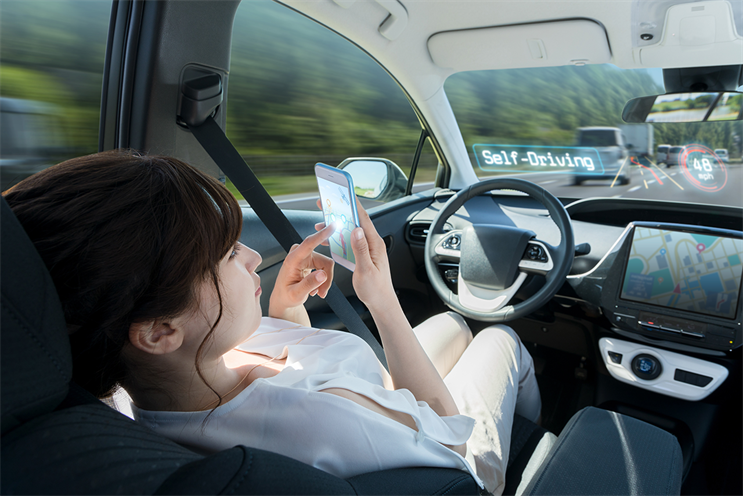 Congratulations to Campaign for 50 glorious years. Ten years ago, Waze was founded as a 'mobile only' business where the biggest decision was whether to build for BlackBerry or iPhone. Believe it or not, all signs were pointing to BlackBerry.
Fast-forward a decade, and we find ourselves in the midst of a smartphone revolution that is important because it will be the first platform to reach the entire global population. But how we interact with technology will evolve; it will become more continuous, immersive and interactive. You can see the early signs of this with thermostats that come to life when you stand near them, devices you can have a conversation with, and we will see big leaps in how technology helps transform the way people and things move around the world.
Waze's mission has evolved with this change; from saving you five minutes a day on your commute to providing a platform for people to connect, on and off the road. Thanks to our 100+ million monthly users, we have one of the world's largest data sets on real-time traffic, and this is helping lay the groundwork for infrastructure for the smart cities of tomorrow.
This takes many forms – from sharing anonymous Waze data with more than 600 cities and municipalities to help them make decisions on their transportation networks, to working with emergency responders.
It's evident that technology is not just getting better at understanding its users, but also the world around them. And this will be invaluable for cities, as cars need to start talking to other cars, roads, bridges and other data sources. Already we're thinking about what systems, analytics and predictive tools will be needed.
And we've made some progress already. In São Paulo we see some of the worst traffic globally – two-hour commutes one way being the norm. The problem is compounded by the fact many drivers sit in their cars with four empty seats around them. This is why we launched our #movethecity Carpool campaign in partnership with the mayor's office and fuel brand Petrobras: helping fill empty seats and ultimately taking cars off the road. To incentivise this, Petrobras offers discounts to Waze Carpoolers. We believe the future has more instances of corporations, citizens and government working together to improve people's lives.
Tech autonomy
Soon we'll think differently about how we spend time on the move. Driverless technology will help passengers become more productive, and many new services will spring up as a result. Retail and fast-food fulfilment can change when cars can inform brands exactly when they'll be outside the storefront and ready for kerbside delivery. Autonomy will be a little like how we thought about smartphones 20 years ago: it was easy to predict you'd have the weather or share prices, but harder to predict Uber, Instagram or Waze.
To see a glimpse of the future today, take a look at closed loop environments where there is one entity that controls the entire end-to-end user experience. Disneyland is one of a small handful of examples, where data and behavioural science has driven a step-change in reducing pain points in their amusement parks through radio-powered wristbands combined with sensor data which help streamline processes, act as a payment device and reduce queues.
Examples like this call to mind the William Gibson quote: "The future is already here – it's just not evenly distributed." You can see what it's going to be like if we manage to break down silos and collaborate to improve the way we live, work and travel.
The next 50 years
Three words to sum up the next 50 years of advertising…
Screens: everywhere, anywhere.
One thing we should stop doing, one thing we should start doing…
Stop arguing about channels; nowadays the skill is making an idea work for a specific platform. Start measuring attention. There are many bad metrics out there; a good one to focus on would be how long you can hold someone's attention.
If I could pass one thing on to the next generation, it would be...
Take more risks to create products, services and advertising that remain tattooed on someone's mind.
Businesses that survive the next 50 years will…
Focus on the things that will not change over the long term. Your values, your culture, how trusted you are. How loyal your staff and customers are.