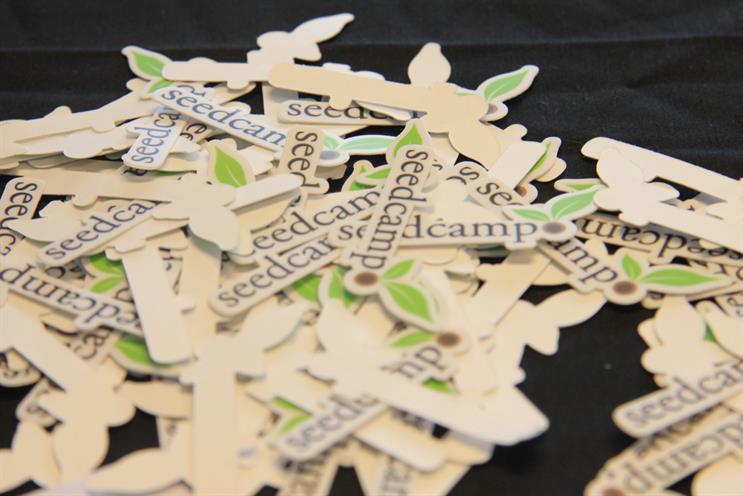 If you have ever wondered where all Tech City's start-up entrepreneurs get their first break, you don't need to look further than Seedcamp. It is Europe's leading start-up accelerator and our answer to Y Combinator, which dominates in the US and has delivered start-up royalty such as Airbnb and Dropbox.
Every year, Seedcamp selects the cream of Europe's new start-ups, which then receive funding, desk space at East London's Goo­gle Campus, and a year-long programme of networking, mentoring and training from the most successful entrepreneurs, investors and advisors.
A small group of us at Albion have been involved since it began in 2007, and we've had the chance to meet an amazing array of talent, invest in some winners and do stints of non-executive advising. It's a form of business training that beats any two-week mini-MBA stint at Harvard.
Seedcamp started in 2007 with one event in London. It has now expanded to numerous Mini Seedcamps around Europe, scouting start-up talent to take part in full Seedcamp Days in London and, new for this year, Berlin.
The contenders
Three of us from Albion headed off to beautiful Berlin for the first full Seedcamp Day on 14 May.
It was held in the WYE, a 20,000-square-foot collaborative workspace in the shell of the monolithic Skalitzer Post building in the Kreuzberg district (Berlin's equivalent of Hackney). We need more of these cheap cavernous office buildings in East London.
The day kicked off with the 20 shortlisted start-ups doing their three-minute pitches in rapid-fire succession. They ranged from well-oiled and razzle-dazzle to stilted and mumbling. But while "the hustle" is a big part of entrepreneurship, we tried to think about the ambition and quality of the ideas and the teams.
After that, Andy Budd from the user-experience design consultancy Clearleft gave a masterclass on the value of design thinking to start-ups. His ultra-laid-back manner disguised some pretty hard-hitting feedback, admonishing the young founders for only designing for hipsters like themselves, forcing users to do "shitwork" and being cheap by hiring inexperienced young "stylists" rather than real, experienced "design thinkers". With design increasingly making the difference between success (Dropbox, Airbnb) and failure (Groupon, MySpace), it was a timely intervention for the founders. After lunch, the mentors were split into teams of three and we each took part in back-to-back mentoring sessions with five start-ups.
GrapheneDB is a group of techies making a product for techies – a Neo4j graph database in the cloud. We focused on helping it get a social and content marketing plan together and persuading them to change its name to something less misleading (they're not selling graphene or a database).
Immersivo is making a platform to standardise and make accessible interactive digital displays in retail stores. This could kill millions of pounds of agency revenue by creating inexpensive individual custom installations.
Lovetrack is making an app that helps hipsters find and share cycle routes. They are a great team but with a niche idea that's got extremely limited appeal and will never make a dime. We advised them to abandon it and apply their obvious talents to a real problem that could spawn a huge business.
The idea of Petcube (pictured, above) is internet crack: #InternetOfThings meets kittens. It's a $200 piece of hardware that allows you to see and play with your housebound pet wherever you are. It feels like a natural for a Kickstarter campaign, but the founders need to find industrial design and marketing co-founders to even think of doing it – hardware is difficult, as Pebble found out last year.
These mentoring sessions are tiring for the mentors and the entrepreneurs. It's a very full-on day of ideas, planning and back-and-forth.
From GPs to HGVs
After a busy day, the winners were announced.
TruckTrack from Serbia (which we tipped) is making better software for managing a fleet of trucks and drivers. An unsexy but huge business, it will do really well.
Countly from Turkey is doing a better mobile analy­tics platform.
Smart Ward is Michelle, an amazing young doctor and entrepreneur who is building software to streamline on-ward communication, reduce human error and prevent unnecessary deaths.
And Fishbrain from Sweden is creating an app and community to help anglers catch bigger fish. (There are 200 million anglers in the West, each spending an average of $1,500 on it per year.)
What can agencies learn?
Encouragingly, agencies were a big part of the discussions on the day. Agencies are clearly seen as part of the ecosystem – as advisors, as customers or as trusted advisors to customers.
Also, eight of the 20 teams had ex-agency founders. Brain drain from the creative industries to the start-up world is very real. Agencies clearly have a problem hanging on to their smartest, most entrepreneurial young talent.
We got from the day what we always get from Seedcamp – a jolt of energy from these amazing young entrepreneurs and their ideas, the warm glow of feeling you've done something good in helping them, and some great contacts we'll develop and, at some point, maybe weave into our work.
Jason Goodman is the founder and chief executive of Albion