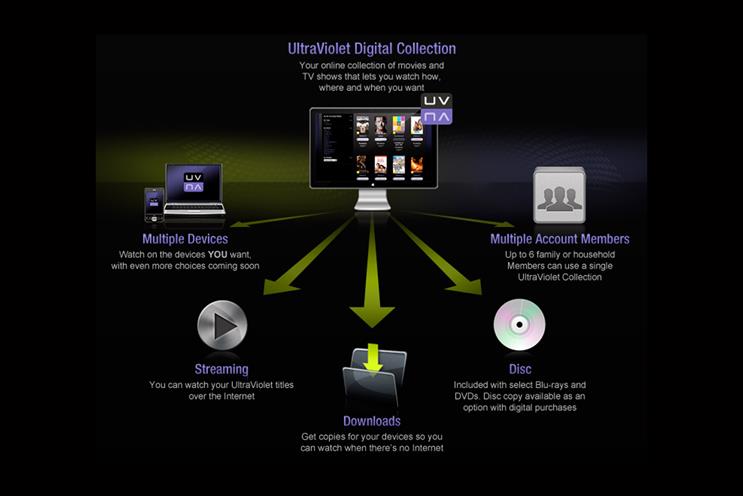 Naming your digital content platform UltraViolet risks comparison with the "incomprehensible and forgettable" (thank you, Rotten Tomatoes) sci-fi thriller starring Milla Jovovich. Not great when you face formidable competition from subscription-based streaming sites such as Netflix and LoveFilm.
UltraViolet is a film and video content service from the major Hollywood film companies that works around cloud-based technology. It enables the user to buy films and watch them via the cloud on a range of devices. The supposed selling points are this range of access points coupled with Blu-ray quality.
It has been around for a while but UltraViolet is about to receive a big push in the UK with an ad campaign (created by Leagas Delaney) that will aim, according to reports, to double the number of UK users to one million.
The tech behind UltraViolet is neither incomprehensible nor forgettable, but the user experience demands more of its audience than other film content platforms. It will be fascinating to see if users value "ownership" and "quality" (they have to buy the movie with UltraViolet) above the subscription models offered by streaming sites.
There are wider implications too. UltraViolet's use of the cloud is part of a move towards the blurring of the line between physical and digital. Ultimately, it gives the consumer more choice and greater options. It poses questions for broadcasters and the traditional media buying model but also for all of us in digital agencies. Video production, design, site architecture: all of this now needs to evolve together to align under the banner "content journeys".

Dave Wallace is the global chief executive of HeathWallace