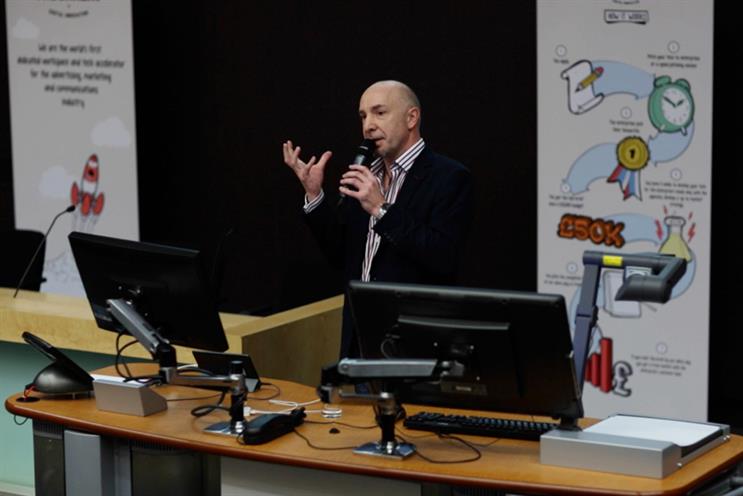 The Bakery's launch last week signalled the birth of an ambitious initiative designed to promote technology developments in media and marketing and help boost our ailing economy.
A lot of work has gone on behind the scenes in recent weeks to gauge likely interest in this new ad tech incubator scheme, which was launched by its co-founder Andrew Humphries at City University. Planned events for The Bakery include "hack days" for marketing technologies, presentations on leading advertising techniques and new technologies, and exhibitions of innovation in digital and creative media.
In recent months, a number of client-specific incubator programmes (for instance, Cadbury and Marks & Spencer in the UK, and many more in the US) have surfaced; and The Bakery builds more directly on the success in September last year of the IPA's Creative Pioneers scheme in the 2012 Young Entrepreneurs Festival at Olympia.
The IPA is taking a lead role in The Bakery too – but it also has the backing not just of governmental agencies (the Tech City Investment Or­ganisation and UK Trade & Investment) but of a number of advertisers (Heinz, Anheuser-Busch InBev, BMW, Ideal Standard and Panasonic) and agencies (Vizeum, Havas Worldwide London, Karmarama, Kitcatt Nohr Digitas and MBA).
Richard Morris, Vizeum's managing director, says that agencies have a duty to place themselves at the leading edge of technological development. He explains: "We hold a responsibility to be constantly vigilant in finding solutions for [our clients'] really big problems… and deliver world-beating results as a consequence."
When you bring [entrepreneurs] into contact with [mentors], you can move their businesses on miles in just a couple of hours
Purists will always question the role of politics in the space where technical innovation meets the entrepreneurial business world. And indeed, as you'd expect from a government-backed scheme, the prospectus is not lacking in ambitious rhetoric – it claims, for instance, that The Bakery is a "world first". So no pressure, then.
In the coming weeks, a series of formal and informal beauty contests will boil down the initial field of applicants – and the goal is, some time in April, for each agency and client to select one idea it wants to take further.
The Bakery will seek between 2 and 8 per cent of the equity of the companies of young entrepreneurs who succeed in using this scheme as a springboard.
Janet Hull, the IPA's director of marketing, says that the ad industry has to grasp any opportunity it can to bring young people with big ideas into contact with agency mentors. Because, she says, it's extraordinary to watch what happens when you do.
"These people just don't have the consumer insights that agencies do," she points out, concluding: "When you bring them into contact with complementary skills around a table, you can move their businesses on miles in just a couple of hours."
Companies with innovative technology can apply now to take part in an "accelerated" competition. The winner will have the opportunity to work with a multinational brand that will cover the cost to trial its technology solution in the "real world".