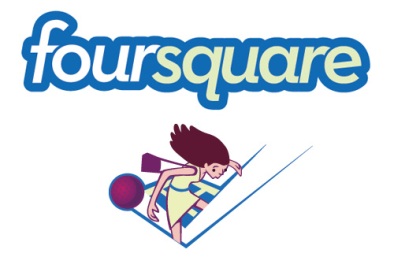 Please click here to receive your free sample copy of the Local Futures report from our website.
It may seem a counter-intuitive premise at first glance but The Future Foundation has observed firm indications that the Digital Revolution is already delivering a considerable boost to the consumer demand for local products, services, experiences, relationships and news.
The transparency afforded by digital (and increasingly mobile) technologies is at the heart of this story. Online technologies are already enhancing the sheer ease with which consumers can instantly research and identify the exact provenance of products. The website 'Where's yours from' for instance allows you to trace exactly which farm individual eggs originate from. Mobile apps will increasingly deliver hyper-detailed and instantly retrievable information on the exact provenance of products, their full journey or the identity of the producer by merely scanning a barcode. Brands will no longer be able to make any unproven or vague claims about local origins.
Online innovators are also actively facilitating consumers' access to local retailers through the convenience of online shopping. The e-commerce service Hubbub Deliveries already provides London-based consumers with food that is sourced from a range of local shops. Poptotheshops.net allows independent local producers and retailers to sell their products online for free, hosting anything from clothes to jewellery, toys, arts and crafts, food and health and beauty products.

Location-based mobile apps are also vastly amplifying the ease with which we can select retail and leisure venues spontaneously, based on our existing location. The Foursquare tool encourages customers to "check-in" to specific locations and to earn reward points for their use of local venues. This local loyalty scheme has already been adopted by companies like Debenhams and Domino's Pizza in the UK. Another example, the Vouchercloud app, provides members with discount vouchers for the retail and leisure venues closest to them.

The Future Foundation has also observed a big push on local digital advertising with companies like Google, Foursquare, Yelp, Facebook, Microsoft and Twitter all attempting to carve out their own niche in this field. The 'Google Places' function displays businesses' photos, facts, reviews, real-time updates and special offers on Google maps.

Finally, we anticipate that collective buying sites like Groupola and Wowcher will also help to raise the profile of local suppliers. Based on the premise that, if a high enough number of shoppers pool their collective buying power they can negotiate heavily discounted prices from suppliers, these sites are very much based on a Localism model. They host daily deals on a city-by-city basis, often from local businesses that are keen to build their profile and might otherwise have been overshadowed by the big brands.

These are a few of the compelling opportunities available to brands to exploit techno-innovations in this increasingly competitive local space…
Please click here to receive your free sample copy of the Local Futures report from our website.