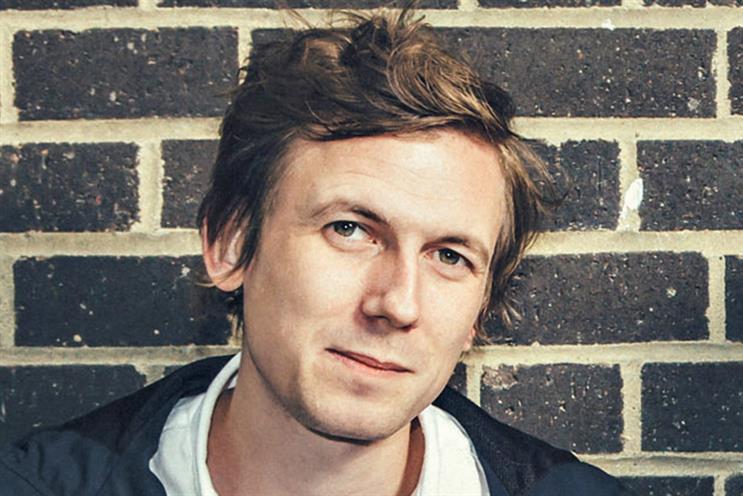 For Grey, the hire of Nightingale sends a message that the agency is putting tech and digital alongside craft skills to meet the challenge of a changing comms landscape. This is borne out by an Accenture report that says: "Marketing is so inextricably linked to technology that, by 2017, chief marketing officers are projected to spend more on IT and analytics than chief information officers." Tom Bazeley, the M&C Saatchi chief executive, says: "The [Grey] title smacks of bombast. But more and more advertising will be delivered via technological means, so having someone empathetic who knows their way around the tech is important." The point is not lost on Sir Martin Sorrell, the boss of Grey's WPP parent, who has acknowledged how chief technology officers often lead conversations with agencies. However, Grey's hire begs the question of whether technology is essential to the creative process or an expensive luxury?
Agency head
Leigh Thomas, chief executive, Dare
"As technology comes together with marketing, creative agencies must learn to use it if they are to deliver brand messages in the most fulsome way.
"However, there is a slight danger that, in introducing technology into the creative process, you don't embed it in the strategy. It isn't just about creating a whizzy website but the total customer experience. You can end up with a very fragmented approach if you aren't careful.
"Clients in general, and marketing directors in particular, are putting much more emphasis on the customer experience. Agencies that don't acknowledge that the landscape is different will find their growth slowing."
Creative
Peter Souter, chairman and chief creative officer, TBWA\London
"I suspect Grey had a particular client in mind when it made this appointment. If the agency believes it has found an extraordinary talent and can afford him, then good luck to it.
"However, such hirings can be a luxury and a gamble. At TBWA\ London, we always try to set up partnerships when we have a technology requirement. And this will happen increasingly as client marketing departments shrink and we're asked to do more.
"With more of our business being done on a project-by-project basis, it makes sense to work with the brightest people to solve a particular problem."
Creative
Kate Stanners, chief creative officer, Saatchi & Saatchi
"Putting technology at the heart of what you do isn't new – we've done so since we acquired the digital agency Outside Line three years ago – and this holds true for most agencies. So Grey's announcement seems like a bit of spin.
"Technology isn't necessarily where you start from or where you end. The important thing is to use it in useful and relevant ways.
"How you use technology will depend on the problem you have to solve. It's all about putting the right squad together. The fact is, creative people are about ideas and overcoming barriers. Sometimes technologists just see barriers."
Creative
Nils Leonard, chairman and chief creative officer, Grey London
"What we have done isn't radical. It's simply a recognition that we were off the pace. The entertainment and media industries have put technology at the heart of their businesses and we want it at the heart of our culture. This is about us being match-fit for the future. What is more, our clients share our belief that the world is changing fast.
"Perry Nightingale is no weird tinkerer but is there to give our clients a competitive advantage, so he is no expensive luxury. Agencies that believe this, and are interested only in award-winning TV work, will find their days are numbered."