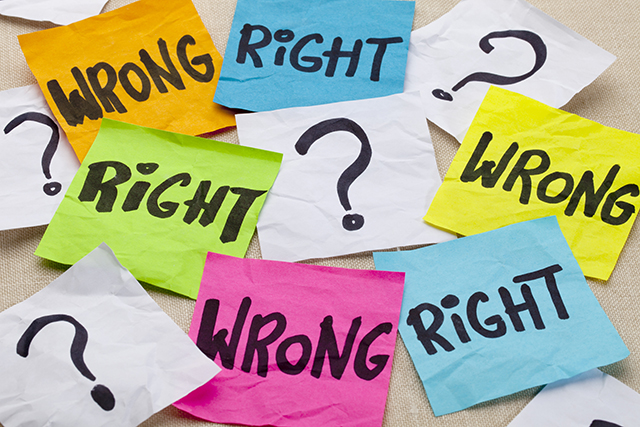 It is this drive to embrace the power of digital disruption that is fuelling what some commentators believe is a panicked obsession with technology among the world's biggest brands. Tesco, Sainsbury's, Heineken and AB InBev are among the swelling ranks of brands attempting to jump on the disruptive innovation bandwagon, all having launched or backed technology incubators in an attempt to disrupt their own organisations before someone else does.
Ethics
Making tech firms and start-ups the poster boys of the marketing world throws up myriad ethical problems for marketers – not least by suggesting to brands there is a shortcut to genuinely sustainable and ethical innovation. There is no hack for corporate social responsibility and many technology brands are falling short of their ethical responsibilities.
Apple and Facebook offer female employees the option of freezing their eggs
Microsoft chief executive Satya Nadella recently suffered a spectacular case of foot-in-mouth when he suggested that women who work in technology do not need to ask for pay rises, because the system will reward them automatically – a system dominated by men that has been known to leave women feeling forced to leave the industry. Nadella quickly backtracked and claimed he was speaking from his own experience, as men and women were paid equally at Microsoft – but the company has not backed that up by publishing pay structures.
It also emerged last month that, among other employment benefits, Apple and Facebook offer female employees the option of freezing their eggs. Critics argue that this plays into a working culture that suggests motherhood and career progression are incompatible, so the former should be delayed. A true disrupter might try to build an environment that makes it easier for women to be both mothers and valued workers. However, engendering such a culture would require significant time and investment, and may not be accompanied by the flurry of PR generated by the egg-freezing debâcle.
The great divide
The uncomfortable juxtaposition of wealth and want is brought into sharp focus in the home of many of the world's biggest tech disrupters, San Francisco. There, software start-ups compete for space with local residents who can no longer afford the rent. In the city's financial district, a billboard for PayPal-owned online-payments service Braintree reads: "We're here from your first dollar to your billionth." Just two streets away, crowds of homeless people beg for spare change or try to raise a $1 donation for a copy of Street Sheet, the city's equivalent of The Big Issue. There is no question that the digital innovators have revolutionised business, but whether they have benefited society as a whole is another issue entirely.
It would be simplistic to suggest that San Francisco's visible homeless problem is solely down to wealthy techies. The issue is also rooted in decades-old government policy and, of course, a complex web of social and economic problems. Nonetheless, businesses should care about the impact they have on their local community, according to Anton Dominique, chief marketing officer at the London School of Marketing.
"Some may argue that it is the government's role to put tax money to work and provide shelter for the homeless – and they are right," he says. "But what harm does it do for brand giants like Apple, Google, HP, eBay and Yahoo! to make greater societal contributions beyond those of profit?"
There are some successful firms bucking the trend. Cloud software firm Salesforce held its annual Dreamforce conference in San Francisco last month, putting philanthropy squarely at the centre of events.
The conference is a celebration of CRM software that occasionally borders on the ludicrous - CEO Marc Benioff, for example, likes to wander around in bespoke Louboutin trainers embroidered with clouds.
But Benioff is also the man pioneering the "1/1/1" model, where companies pledge to donate 1% of profits, 1% of equity and 1% of employee hours back to the community. And at the conference's central plaza, attendees were encouraged to donate a can of food for Salesforce's "One Million Meals" initiative to fight hunger.
As Dreamforce speaker Hillary Clinton put it during her keynote speech: "Ethics are as important as electronics."
Pressure for greater transparency will need to come from consumers, who can push for the same standards that apply to established consumer brands
Transparency is key
One way to push technology brands to do better is to require greater transparency. Apple, for example, is forced to disclose its use of 'conflict minerals' – metals such as tungsten and gold that originate from areas such as the Democratic Republic of Congo and are used in consumer electronics.
"Apple has a supplier responsibility policy and an environmental responsibility policy in place, but not a social responsibility one," notes Dominique. "The company does what it takes to provide safe working environments, put a stop to child labour and to source ethically, but these are things it is forced to do. Would it have chosen to do it?"
Pressure for greater transparency will need to come from consumers, who can push for the same standards that apply to established consumer brands. "In some ways, the openness of technology has forced consumer brands to take responsibility for their entire supply chain," says Helen Edwards, a Marketing columnist and partner at branding consultancy Passionbrand. "Technology companies are not doing the same thing and consumers haven't woken up yet. They will have to deal with their contribution to the world and society at a bigger level."
Make no mistake: disruptive innovators who fail to address these issues will find themselves on the sharp end of the emerging digital backlash.
Read more