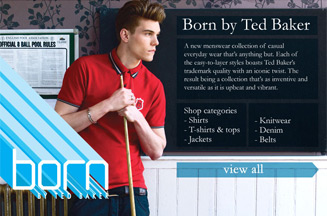 The brand attributed growth in part to its new men's casual clothing range, Born, which launched in August.

Retail sales for the period were 19.8% above the same period last year, with a better than anticipated performance in the UK, offset by difficult trading conditions in our overseas markets. Wholesale sales were more difficult, falling 25%.

The brand recently opened stores in Heathrow Terminal 1 and in Boston, USA.

Ted Baker said the results for the full year will depend upon the key Christmas trading period.