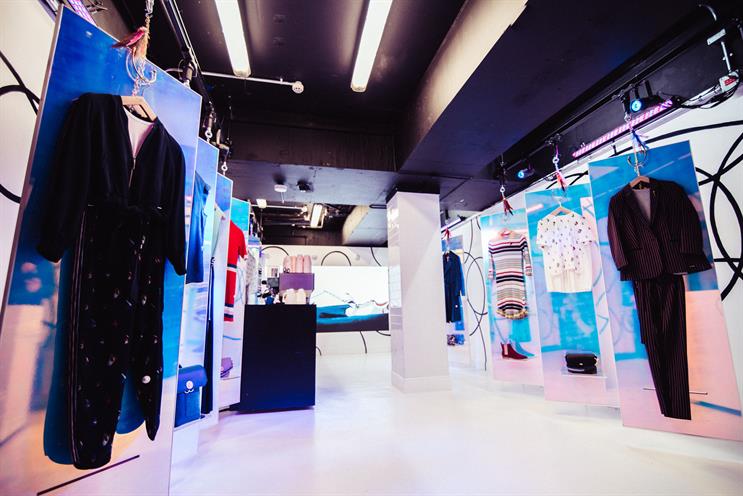 The activation features a monochrome colour scheme with "translucent opalescent panels laid out in a graphic zigzag pattern".
The five-week pop-up will have yoga every Wednesday with "light and colour therapy techniques". For example blue will be used for boosting productivity.
On Thursdays the space will be open to walk-in nail appointments. There will also be styling events held by fashion influencers.
The new collection will be available to shop and those who purchase something will receive a gift.
The pop-up runs from 26 March to 4 May in Old Street station.