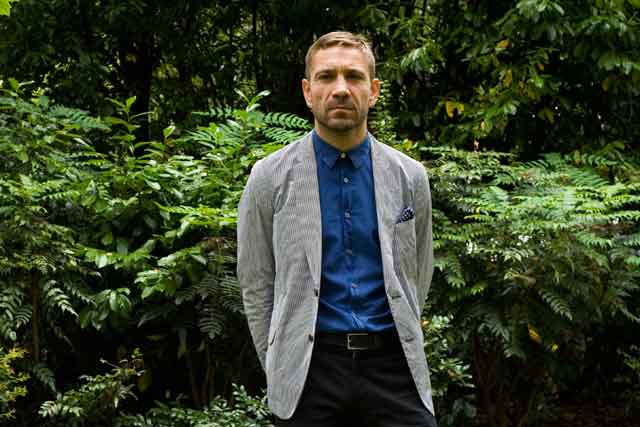 Matt Teeman is nothing if not ambitious. When Campaign wraps up interviewing him, he leans over conspiratorially to suggest with whom in the industry we should speak to get quotes about his abilities. He says he wants "top-end" people to assess him. This means the likes of Claudine Collins at MediaCom, Mary McGovern at Procter & Gamble, Craig Inglis at John Lewis and his former boss at the BBC, Nicholas Brett. It seems Teeman is all too aware of the old adage that you are only as good as the company you keep.
Campaign does exactly as it is told, and in roll the tributes. Collins describes Teeman as "one of those rare characters who not only is great strategically and also operationally, but is a fantastic character and fun to be around". McGovern says: "Matt is the magazine industry's loss and newspapers' gain." Inglis adds that he is "naturally entrepreneurial and able to put real energy behind big, new ideas".
So we know Teeman is a man who cares about his reputation (who doesn't?). He also cares about his appearance. His look is dandy - casual - a shirt paired with a midnight blue suit jacket, pointy black brogues and luminous orange Paul Smith socks (Teeman, we are told, is the fashion designer's best customer; and, later, Brett sends us a picture of Teeman and Smith hugging in a pub. "Isn't he a handsome boy?" Brett says like a proud father).
Teeman is tall, charming and fond of his fags - it leaves us wishing we had met him in a pub garden and spent a couple of hours boozing, smoking and talking shop. Instead, we are sitting in an air-conditioned breakout area in Immediate Media Company's new offices in London's Hammersmith - which feels a bit naughty given that we are here to talk about his new job at Metro. But Teeman doesn't start in his new role as its commercial director until November so, until then, he will continue to work at Immediate, the company created to house the BBC's magazines after they were acquired by the private equity company Exponent.
Brett, the managing director, magazines, at BBC Worldwide, has seen Teeman grow up since he started off sales-side on Radio Times in 1993. Teeman then became a director of Beeb, the BBC's first commercial online offering, before being promoted to ad sales director in 2006 and, in November last year, taking the top commercial role of managing director, advertising, at the newly launched Immediate.
"You'd mark Teeman down as someone special who'd go far," Brett says. "He's a very popular man in the ad industry - he has an infectious personality and is a great person to do business with."
Brett adds that Teeman relentlessly drove BBC Magazines to commercial success: "He was our own David Beckham - our kind of Goldenballs. If the BBC meant conventional and crusty, he broke that mould - it was great to know he was out there leading us. Everything he touched was a success."
Teeman's appointment is part of a big investment for Metro, as it looks to reshape and boost its commercial force ahead of the next phase on the brand's journey. The 13-year-old freesheet launched its iPad app in October last year and its first iPhone app in July.
For Metro, the smartphone app represents a new ambition - to be a brand that not only connects with its readers on their morning commute, but one that is engaged with them throughout the day. At least, this is what Linda Grant, Metro's managing director and Teeman's new boss, is hoping for.
"From its inception, Metro was a mobile brand designed to be consumed on the move," she explains. "We have built a deep connection with urbanites and many of our audience have tablets and smartphones, so we can be there at other points in the day and offer more products."
Teeman says this will be a big focus of his role as Metro looks beyond print advertising to business-to-consumer revenues across its existing and new products.
He explains that the title is looking to build a more "transactional" relationship with its readers, perhaps through reader offers and expanding on products such as Metro Fantasy Football, where users can place bets. Grant says she is seeking more opportunities to "knit" products into the marketing mix, such as the social media aggregator Metro created for the Olympics, which was sponsored by British Airways.
Grant reveals that it was not only Teeman's "fantastic reputation in the market" that impressed her but his blend of digital and print experience. Grant claims that despite the arrival of Teeman, the appointments of a head of agencies and a creative director, and the promotion of the sales director, Grant Woodthorpe, to investment director, she has a "lean" workforce - so it was all the more important to have someone like Teeman who could "energise the team".
Teeman certainly has energy - "I am so up for it," he says, grinning. He will, however, have to step down as the chairman of the Professional Publishers Association Marketing Board so that he can fully immerse himself into his new role.
And while he admits to being ready for a new challenge after nearly two decades at the BBC, he says the feeling of being integral to its evolution is one of the reasons for joining Metro at this time: "I've seen BBC Worldwide change massively. Change and innovation is what motivates me - it's one of the things that gets me out of bed."
THE LOWDOWN
Age: 42
Lives: Ealing, London
Family: Married to Ali with three beautiful children: Oscar, ten; Harvey, eight; and Betty, nearly three
Hobbies: Cooking, collecting vintage Omega watches and coaching the local football team, Pitshanger FC
Favourite magazine: I have a vast collection. I love Intersection, a quirky US car mag
Music: Eclectic. I currently love First Aid Kit, a Canadian folksy band. My sons are into Noel Gallagher
Personality: Energetic, 'cos I am, aren't I?
Mantra: Don't have one